XEOMIN (incobotulinumtoxinA) is an injection similar to BOTOX® that is used to temporarily improve dynamic wrinkles. Over time, frequent facial expressions, like smiling and frowning, create permanent lines. XEOMIN relaxes the muscle contractions of the face so these dynamic facial lines are softened for a more youthful appearance. Dr. Rafi Bidros, a board-certified plastic surgeon in Houston, uses XEOMIN in patients to improve moderate to severe frown lines between the eyebrows (also known as glabellar lines), crow's feet on the outer edges of the eyes, and horizontal forehead lines.
am i a Candidate For XEOMIN?
XEOMIN can help diminish the look of dynamic wrinkles on your face, such as frown lines between the eyebrows, horizontal lines on the forehead, Crow's feet in the outer corners of the eyes, and smile and laugh lines. XEOMIN is best if you are in good general health, not pregnant, and have never had an allergic reaction to any other botulinum toxin products, including BOTOX and Dysport. Talk to Dr. Bidros at your consultation about your aesthetic goals, current medications, and medical history so he can create a XEOMIN treatment plan that is specific to you.
Reviews
"Dr. Bidros is absolutely phenomenal! I was SO impressed with his professionalism and knowledge. The office was super organized, clean and efficiently run. Michelle, Mandy, Jackie and Connie are all rock stars.!!! They get things done and are so incredible at their jobs, not to mention classy and beautiful. I will recommend Dr. Bidros to everyone. So easy to talk to and understand. Thank you!!!"
- E.K. /
Google /
Feb 18, 2016
"Dr Bidros and his entire staff is wonderful, they made me feel so comfortable the very 1st time I meet them, he is the best plastic surgeon I have ever meet and would recommend him highly to anyone needing plastic surgery, his work is awesome."
- M.J. /
Google /
Aug 09, 2020
"Dr. Bidros and his staff are truly wonderful. After three bouts with cancer, he brought me through in the most beautiful way. Happier than I've been in many years, and I will recommend him every chance I get. He has a wonderful team with him, and they deserve every bit of my thankful respect. I am lucky to have a team of doctors I love, but their staff, not so much. Not so here. It is a joy every step of the beautiful way with his staff, his work, and his practice. I feel blessed my doctors put him at the top of my list. He is helping me feel pretty again!"
- M.S. /
Google /
Aug 07, 2020
"Dr. Bidros is very kind and a great listener! Everyone there makes you feel welcome! The front desk receptionist is exceptional her name is Connie! Definitely worth the money!"
- C.A. /
Google /
Nov 19, 2022
"An exceptional experience. Incredible office and office staff, welcoming, prompt and professional. Dr Bidros is a true perfectionist, as you would expect from a top tier plastic surgeon."
- U.G. /
Google /
Sep 10, 2022
Previous
Next
A few drops of XEOMIN are injected with a small needle into the muscle that creates a wrinkle. When XEOMIN is injected into a muscle, it blocks the nerve signals, causing the muscle to weaken. The wrinkles and fine lines in the skin above these muscles will relax and become smooth.
Is there a recovery time after a xeomin treatment?
Initially there may be a slight discomfort, but this discomfort fades. After the treatment, some patients experience headaches, dry mouth, and other side effects, but these are usually temporary. You should contact Dr. Bidros if your side effects last more than a few days or if you think you are having an allergic reaction. Results from a XEOMIN treatment will be seen within 7 days of the injection and lasts up to 3-5 months in most patients.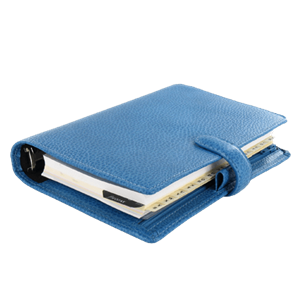 Plan Your Procedure
Average Cost

$350

-

$600
Contact Us
How Long Does xeomin Last?
The effects of XEOMIN usually last three to five months, at which time an additional injection maybe needed. XEOMIN Treatments should not be performed more often than every 3 months. Dr. Bidros will talk to each patient about when to schedule their next appointment during their consultation.
how is Xeomin different from Other Relaxers?
XEOMIN is a Botulinum Toxin Type A. XEOMIN, unlike other neurotoxins like BOTOX and Dysport, does not contain additives, meaning you are less likely to build up antibodies to the injection.
What do i need to do before and after treatment?
Contact a member of our team for specific pre- and post-operative XEOMIN treatment instructions. Patients should be prepared to list any current medications, supplements, and vitamins they are taking, as well as their medical history.