what is a mommy makeover?
Houston, TX cosmetic surgeon, Dr. Rafi Bidros, is proud to offer new moms the opportunity to reclaim their pre-pregnancy figures with a combination of cosmetic procedures known as a "mommy makeover". Pregnancy can take a toll on a woman's body. Luckily, women today are proving they can still look and feel young through a transformation known as a "mommy makeover". This surgery blends several fat removal, skin tightening, skin lifting, and other techniques to create a slimmer figure, and a tighter, toned look. Women who cannot regain their pre-pregnancy figures with diet and exercise alone are great candidates for this procedure. It most commonly targets the abdomen and breasts, as well as liposuction on the hips, thighs, buttocks, etc.
What are the benefits of a mommy makeover?
Pregnancy and childbirth are life-changing experiences, but they can also bring some unwanted changes to a woman's body. Unfortunately, many are left feeling frustrated because they cannot seem to get rid of the extra weight. Fat deposits and loose skin in the tummy region are common complaints, as are sagging breasts. A mommy makeover can help new mothers reclaim their pre-pregnancy figures and improve their self-confidence. Patients choose to work with our team because Dr. Bidros:
Is a highly skilled and experienced cosmetic surgeon
Tailors procedures to each patient's individual needs and goals
Offers a comprehensive approach to body contouring
Provides natural-looking results
Who Is A Candidate For A Mommy Makeover?
Ideal candidates for a mommy makeover are moms who:
Have completed pregnancy and childbirth
Are NOT planning on having more children
Haven't been able to achieve results with diet and exercise
Have sagging breasts, loose skin, or unwanted fat in the abdomen, lower back, and buttocks
Want to regain a slimmer, more toned look
Want tighter skin, especially around the abdomen
Want to lift and improve the look of their breasts
Mommy Makeover Reviews
"I had a complete mommy makeover! Dr. Bidros gave me my confidence in myself back. He is an amazing Doctor and his staff is amazing."
- A.S. /
Google /
Jul 03, 2018
"GOD SEND - Where should I start? ??I've been following dr. Bidros for 2 years on social media and I'm glad I had the courage to finally book and an appointment with him.From the office to the staff to the dr. himself they GOD SEND ! Curtiouse , professional and very welcoming.I'm had a mommy makeover ( some lipo, boob job and a tummy) and OMG the results! I mean I don't keep my expectations high but dr. Bidros our did himself and the results are PHENOMENAL! I don't just recommend him."
- Anonymous /
Vitals /
Dec 18, 2018
"I absolutely LOVE Dr. Bidros, Mandy, Jackie and ALL of the staff here!! Could not have chosen a better group of people to take care of my mommy makeover! I recommend this place 110%...you will not be disappointed!"
- C.F. /
Facebook /
Sep 07, 2018
"I had a complete mommy makeover! Dr. Bidros gave me my confidence in myself back. He is an amazing Doctor and his staff is amazing."
- A.M. /
Google /
Jul 20, 2018
"I have been wanting to do a mommy make-over for a while, and timing was finally perfect. I had decided years ago to consult Dr. Bidros for this surgery because of his excellent reputation. I am so please with the results of my surgery. In addition, Dr. Bidros and everyone on his staff is professional, helpful, and kind. I highly recommend My Body MD Plastic Surgery."
- M.B. /
Google /
Aug 18, 2020
Previous
Next
how is a mommy makeover performed?
Dr. Bidros feels that every woman's body is unique, and thus deserves a customized treatment plan to address the changes from pregnancy. Some women will benefit from only having a couple of procedures, while others may combine numerous surgeries to attain the results they desire.
Pregnancy often results in a loss of volume and shape to the breasts. Using advanced procedures, Dr. Bidros offers numerous options to reshape the breasts. Some of the procedures that can be combined include a breast lift, breast reduction surgery, breast augmentation with implants, or the use of a fat transfer. The goal is to create a breast that no longer sags and has the desired volume.
The abdomen is one of the most affected areas changed by pregnancy. Loose skin, fat pockets, cellulite, and other problematic symptoms can be addressed with liposuction, abdominoplasty surgery, and some minimally invasive techniques to help melt and remove fat. Tummy tuck surgery, specifically, has several variations ranging from a mini tummy tuck, to an extended version, depending on the patient's needs.
Women who gained a significant amount of weight during pregnancy, women who have had multiple pregnancies, or birthed more than one baby, may have excessive loose skin around the lower body. This skin typically collects and hangs at the abdomen, hips, buttocks, flanks, and upper thighs. A lower body lift, also known as a beltecomy, or body lift 360, is an invasive surgery with dramatic results. It has the potential to smoothen the appearance of loose skin, tighten and lift hanging skin, and create a more toned, healthy silhouette.
how long is recovery from a mommy makeover?
Mommy makeover surgery is performed under general anesthesia. The length of the surgery, as well as the recovery, will depend on a number of factors, including what is being corrected as well as the number procedures combined to achieve the right results. It is common for patients to have a short hospital stay with this surgery. It does take most women several months to recover from this procedure, but the results are worth it. Most patients can take up to 6 months or longer to see their optimal results, and when they do, they are extremely satisfied.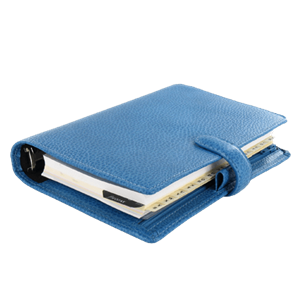 With every cosmetic surgery, there are risks. But our skilled surgeon and trained medical team strive to make the entire surgical experience as safe and effective as possible. Women who choose to combine multiple procedures will receive a complete evaluation and physical exam to make sure they are healthy enough to undergo this extensive procedure. For safety reasons, some procedures may be delayed or schedule in segments.
It is highly recommended that any woman considering a mommy makeover not have future pregnancies. Becoming pregnant after this surgery may comprise the potential of the results long term.
What About Stretch Marks?
Stretch marks exist where skin was once stretched and then reduced. Common areas include the breasts, abdomen, arms, and thighs. When loose skin is trimmed away and tightened, many of these stretch marks can be decreased or eliminated. There are also great lasers on the market to help lighten any remaining stretch marks so that they are less noticeable.
Scarring is almost impossible to avoid with any cosmetic surgery. However, our surgeon takes great pride in ensuring that all incisions are made with care so that scarring is minimized. Scar care instructions will also help in the healing process. Scarring from this procedure eventually fades into light, faint lines and can be concealed by undergarments and bathing suits.