While some patients think the only way to transform the look of their sunken and deflated cheeks is with invasive surgery, there's another viable option. Houston, TX board-certified plastic surgeon, Dr. Rafi Bidros, offers Voluma XC injectable fillers. From the makers of Juvéderm, Voluma XC is designed to add volume and fullness to the apples of the cheeks. This filler is effective for patients with flattened cheeks as a result of age, genetics, or trauma. Made from hyaluronic acid, which is naturally-occurring substance in the body, Voluma XC hydrates the skin to provide plumper, more youthful skin. Best of all, the benefits of Voluma XC can last up to 2 years.
Who Is A Candidate For Voluma XC?
VOLUMA XC is an HA (hyaluronic acid) dermal filler that can help add lift and contour to your cheeks. Many people see decreased fullness of the apples of their cheeks when they age or if they have dropped a large amount of weight. Other patients may have naturally hollow cheeks and want treatment to plump this area. Female patients who are pregnant or nursing are not eligible for VOLUMA XC injections. VOLUMA XC is approved by the Food and Drug Administration (FDA) for patients over the age of 21. You will have a consultation to determine if VOLUMA XC is an effective filler for you. After considering your medical history, needs, and goals, a unique injectable treatment plan will be developed.
Ideal candidates for VOLUMA XC will typically have:
Sunken facial features
Good skin elasticity
Aging skin
Overall good health
Reviews
"Dr. Bidros is absolutely phenomenal! I was SO impressed with his professionalism and knowledge. The office was super organized, clean and efficiently run. Michelle, Mandy, Jackie and Connie are all rock stars.!!! They get things done and are so incredible at their jobs, not to mention classy and beautiful. I will recommend Dr. Bidros to everyone. So easy to talk to and understand. Thank you!!!"
- E.K. /
Google /
Feb 18, 2016
"Dr Bidros and his entire staff is wonderful, they made me feel so comfortable the very 1st time I meet them, he is the best plastic surgeon I have ever meet and would recommend him highly to anyone needing plastic surgery, his work is awesome."
- M.J. /
Google /
Aug 09, 2020
"Dr. Bidros and his staff are truly wonderful. After three bouts with cancer, he brought me through in the most beautiful way. Happier than I've been in many years, and I will recommend him every chance I get. He has a wonderful team with him, and they deserve every bit of my thankful respect. I am lucky to have a team of doctors I love, but their staff, not so much. Not so here. It is a joy every step of the beautiful way with his staff, his work, and his practice. I feel blessed my doctors put him at the top of my list. He is helping me feel pretty again!"
- M.S. /
Google /
Aug 07, 2020
"I like how detailed and explanatory Dr. Bidros is."
- T.S. /
Google /
Jun 14, 2023
"I am a 51 year old mother of 4. I have worked out consistently for 15plus years and could never get rid of the loose skin. Thanks to Dr. Bidros and his entire staff, I have the body I could only have dreamed of. They were such professionals and so friendly and helpful. I couldn't have asked for a better experience. I would recommend them to anyone. The office is beautiful and everyone is so knowledgeable. Wouldn't change a thing."
- C.W. /
Google /
Jun 07, 2023
Previous
Next
Before Voluma XC injections, numbing cream may be applied to the injection sites to minimize your discomfort, but most patients feel very little pain during their treatment. The doctor will carefully inject Voluma XC into the needed areas of the face in as little as 10 minutes. You may return to your normal activities as soon as you feel able with minimal swelling, discoloration, and tenderness. You will see some results right away, but it usually takes about 7 days before the filler settles into the cheeks for your final results. The effects of Voluma XC last up to 2 years and patients should talk to their doctor about when to re-schedule for continued effects.
how long is recovery after a voluma xc treatment?
The injection site will be properly cleaned and prepped before Voluma XC is injected. The doctor will use a thin needle to inject the appropriate amount of filler into the apples of the cheeks until the desired fullness is achieved. The doctor may massage the area to make sure the product is evenly distributed.
After Voluma XC, a patient may experience swelling, tenderness, firmness, or the appearance of lumps/bumps in the treatment site. Patients can expect the side effects to last 2 – 4 weeks. For the first 24 hours after a treatment, the patient should refrain from strenuous exercise, as well as avoid excessive exposure to the sun. Some patients may choose to receive a touch-up treatment about 1 month after the initial treatment to obtain desired goals. Results should last for 2 years and after then, additional treatments may be needed.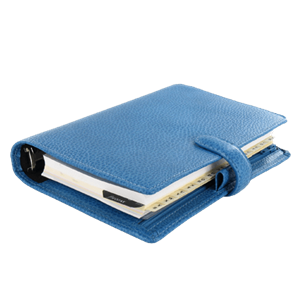 Plan Your Procedure
Average Cost

$1,000

-

$1,600

Procedure Recovery Location

Outpatient
Contact Us
what is the active ingredient in voluma xc?
Voluma's central ingredient, hyaluronic acid (HA), is a synthetic version of the HA found naturally in the human body, so most patients have no negative side effects. In the body, HA functions as a natural acting cell hydration with a cross-linking capability (useful in helping facial areas that lack volume), but every person's natural supply of HA is depleted over time. The hyaluronic acid gel in Voluma XC replenishes the body's supply, but it does break down over time as it is safely and slowly absorbed back into the body.
does voluma xc have any side effects?
The possible side effects of Voluma XC are:
Pain
Redness
Discoloration
Itching
Swelling
Tenderness
Lumps and or bumps
Firmness