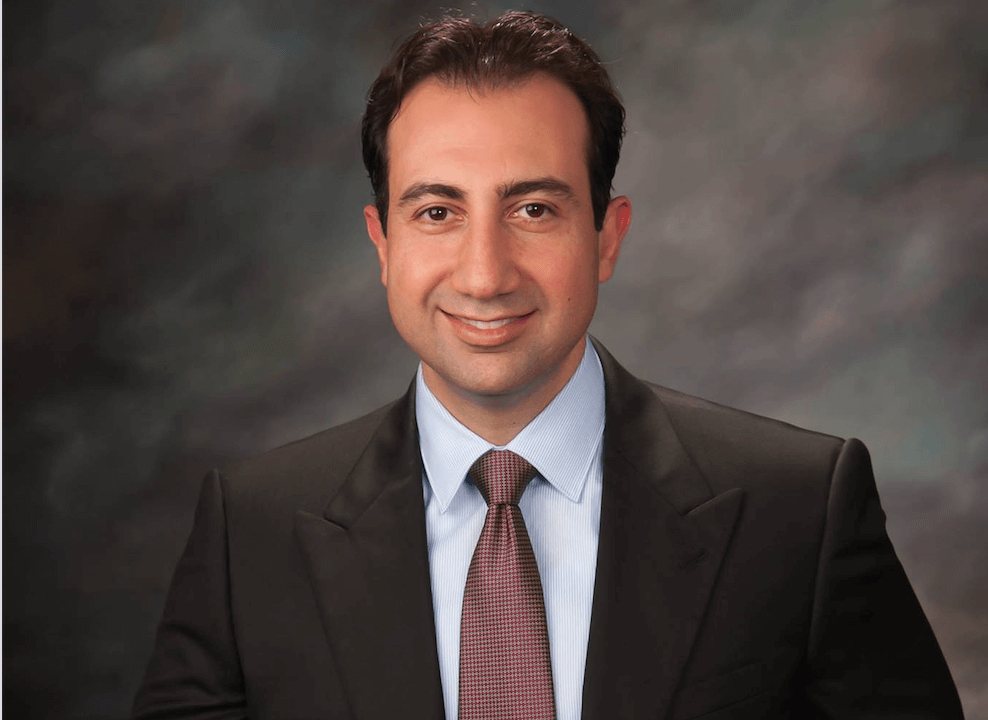 "I was once told, I'm just like an architect. I have to blend science and art in a way to create beautiful and functional shapes. Bodies that evokes a sense of satisfaction and poise in my patients. I founded MyBodyMD Plastic Surgery to bring together a group of talented and compassionate staff members to help my patients achieve their dreams, in a safe and welcoming environment."
Dr. Rafi Bidros was born to a family that is a blend of science and art. On his father's side, many are in the medical and engineering fields. On his mother's side, all 4 uncles are artists. Dr. Bidros grew up in Lafayette, LA, and attended school there. While attending medical school at Louisiana State University School of Medicine, he was drawn to the wonderful art of surgery. He excelled in anatomy and surgical fields but plastic surgery was his calling. He found it to be the most precise, tedious, and artistic field the perfectly fits his personality.
Dr. Bidros is a double board-certified plastic surgeon practicing in Houston, TX since 2008. He performs a variety of plastic and reconstructive surgery for the face, body, breast, and skin. Dr. Bidros is known by his patients to be personable and will make them feel at ease. From his bedside manner to his high level capabilities, Dr. Bidros has been honored with various accolades by different publication, including "Top Doc" by RealSelf and Best Plastic Surgeon by Living Magazine.
Choosing the best plastic surgeon in Houston is one of the most important decisions our patients face when planning on cosmetic or reconstructive surgery. Dr. Bidros feels that those searching for a plastic surgeon need to find a doctor with the best qualification, best outcomes, and best reviews that suits them individually.
Dr. Bidros and his patient coordinators take the necessary time to educate patients on the specific procedure and available options to ensure a positive and safe experience. Once a patient steps into the practice, he or she will quickly realize the high standard set for patient care in plastic surgery.
Dr. Bidros is a board-certified plastic and reconstructive surgeon. His training concentrated on cosmetic surgery, breast beconstruction, and post-bariatric body contouring, where he performs the latest techniques, as well as the time-tested ones.
Dr. Bidros performs all breast procedures to include breast augmentation, breast lift, breast reduction and breast implant revisions and reconstruction. He is a main referral source as a breast implant specialist from other plastic surgeons in the area for advanced techniques. Face procedures, including facelifts, lip augmentation, neck lifts and eyelid surgery are also offered.
Specialized procedures to enhance the body are performed with the latest techniques of liposuction, such as the tummy tuck with hip fat grafting to create amazing silhouettes. Body contouring, buttock shaping, and augmentation are one of the most popular procedures. Skin rejuvenation treatments such as chemical peels and fillers are additionally offered. Dr. Bidros also focuses on male-oriented surgeries such as male breast reduction for treatment of gynecomastia with liposuction.
At the University of Louisiana in Lafayette, Dr. Rafi Bidros graduated Magna Cum Laude with undergraduate degrees in Chemistry and Biology. He achieved his Doctor of Medicine at Louisiana State University School of Medicine in New Orleans. Then, Dr. Bidros completed his internship in surgery at Louisiana State University Health Sciences Center in the Department of Surgery. Completing his General Surgery residency, Dr. Bidros was named Academic Chief Resident of Surgery. His General Surgery training was completed at Charity Hospital and its affiliates throughout Louisiana.
At The Methodist Hospital, Division of Plastic Surgery in Houston, Dr. Bidros completed his residency in Plastic and Reconstructive Surgery. He trained with top professors in the field at not only The Methodist but St. Joseph and Memorial Hermann hospitals, as well. Dr. Bidros recieved board certification in Surgery and in Plastic Surgery.
Dr. Bidros also spent additional training time with leaders in different fields of plastic surgery Nationally and Internationally.
Dr. Rafi Bidros has the high distinction of being board-certified by both the American Board of Plastic Surgery and the American Board of Surgery where he attained the top 2% score among surgeons in the country. He has conducted research and published several articles in the medical literature that he has presented to and educated fellow and peer surgeons around the country.
Dr. Bidros is among America's Most Honored Professionals, a top 1% by the American Registry for 2016. Dr. Bidros has also been awarded "Top Doctor" status on RealSelf. The RealSelf "Top Doctor" status is awarded to less than 10% of RealSelf doctors for their expert answers and positive patient reviews on RealSelf. Dr. Bidros was awarded the Castle Connolly "America's Top Doctor Award" for 2013 and "Top 10 Doctor Award" for 2014 for his region. Dr. Bidros was nominated by his peers and reviewed by a panel of physicians before being awarded this honor. He was awarded the winner of the Living Magazine's "Best of Reader's Choice" for 2014. The readers voted and chose Dr. Bidros as Houston's "Best Plastic Surgeon and Best Place to receive BOTOX."
Dr. Bidros has been awarded by Vitals the 2008, 2009, 2010, 2011, 2013, 2014, 2015, 2016, 2017 and 2018 Patients' Choice Award and the 2017, 2018 Patients' Choice 5th Anniversary Award. Dr. Bidros has been also been awarded the 2010, 2011, 2013, 2014, 2015 and 2016 Most Compassionate Doctor Recognition. This is an award granted to doctors who treat their patients with kindness. Dr. Bidros treats his patients like family and has received these awards based on patient reviews and testimonials. Of the nation's 870,000 doctors, only 3% are given this award.

Dr. Bidros is proud to be a part of the following organizations:
Fellow, American College of Surgeons
Member, American Society of Plastic Surgeons
Member, American Medical Association
Member, Texas Medical Association
Member, Harris County Medical Association
Member, Houston Society of Plastic Surgeons
The James D. Rives Surgical Society
Louisiana State Medical Society
Orleans Parish Medical Society
The LSU School of Medicine Alumni Association
Instructor, Advanced Trauma Life Support
Instructor, Advanced Surgical Anatomy
Instructor, Surgery Interest Group "Suture Clinic"
Peer-Reviewed Publications:
Guerra, A.B., Metzinger, S.E.,

Bidros, R.S.,

Rizzuto, R.P., Gill, P.S., Nguyen, A.H., Dupin, C.L., Allen, R.J. Bilateral Breast Reconstruction with the Deep Inferior Epigastric Perforator (DIEP) flap: an experience with 280 flaps. Ann. Plast. Surg. 2004 Mar. 52(3): 246-252.
Bidros R.S., Salazar-Reyes H, Friedman JD. Subcutaneous temporal browlift under local anesthesia: a useful technique for periorbital rejuvenationAesthet Surg J. 2010 Nov-Dec;30(6):783-8.

Guerra, A.B.,

Metzinger

, S.E.,

Bidros, R.S.,

Gill, P.S.,

Dupin

, C.L., Allen R.J. Breast Reconstruction with

Gluteal

Artery Perforator (GAP) Flaps: A Critical Analysis of 142 cases. Ann.

Plast

.

Surg

. 2004 Feb. 52(2): 118-125.

Bidros R.S.,

Guerra A.B., Metzinger S.E. The Thoracodorsal Artery Perforator-Scapular Osteocutaneous (TDAP-SOC) Flap for Reconstruction of Palatal and Maxillary Defects. Ann. Plast. Surg. 2005 Jan;54(1):59-65.
Lypka M, Bidros R, Rizvi M, Gaon M, Rubenstein A, Fox D, Cronin E. Posterior pharyngeal augmentation in the treatment of velopharyngeal insufficiency: a 40-year experience. Ann Plast Surg. 2010 Jul;65(1):48-51.

Guerra A.B.,

Soueid

N.E.,

Metzinger

S.E., Levine J.,

Bidros R.S.,

Erhard

H., Allen R.J. Simultaneous Bilateral Breast Reconstruction with Superior

Gluteal

Artery Perforator (

SGAP

) Flaps. Ann.

Plast

.

Surg

. 2004 Oct; 53(4):305-10.

Miller L, Guerra AB,

Bidros RS, Trahan

C,

Baratta

R,

Metzinger

SE. A comparison of resistance to fracture among four commercially available forms of

hydroxyapatite

cement. Ann

Plast

Surg

. 2005 Jul;55(1):87-92; discussion 93.

Gill PS, Bidros RS, Boutros SG. Reconstruction of oncologic defects of the eyelid, lips and ear (Review). Indian Journal of Plastic Surgery. 2007 Dec. 40(12): 13-21.?
When away from the office, Dr. Bidros is a man of many talents and hobbies. In his spare time, he enjoys traveling, cooking and getting in a round of golf whenever he can. He enjoys spending time with his beautiful wife and two wonderful children.
Dr. Bidros is also committed to providing charitable medical care to children, and often adults, in need on annual mission trips.
Medical Privileges
Reviews
"What an amazing experience!"
Test
Office Visit
"I love Dr. Bidros to the moon and back !!"
L.S.
Facebook
"2 weeks ago I had a consultation with Dr. Bidros about a breast augmentation. I had been to several consultations and out of all doctors he spent the most time with me and made me feel very comfortable. I plan to set up my surgery at the end of April with him to get ready for summer. I highly recommend Dr. Bidros if you are looking for a surgeon in Houston."
Google User
Google
"I would most definitely recommend any friend or family member to Dr. Rafi Bidros. I proudly am not in anyway ashamed that I got my boobs done. I'd tell the whole world! Love how everything fits and looks now! The "twins" are doing well and the scars look pretty light after only 6 months! Check out his site and give his office a call for a consultation to see if he would be a great surgeon for whatever you are thinking about having done. I highly doubt you will be disappointed!"
Google User
Google
"Dr. Bidros & staff are wonderful."
M.B.
Facebook