Dr. Bidros offers neck lift surgery for Houston area patients who are unsatisfied with the look and feel of their neck. Sagging skin, pockets of fat under the chin, and wrinkles along the neck can be corrected with neck lift surgery, which removes loose skin, and in some cases, uses liposuction to smoothen fatty areas. This skin tightening procedure is sometimes all that is needed to give the face a fresh appearance, without having to undergo a facelift surgery. During the consultation, Dr. Bidros will assess the neck and chin area and determine which cosmetic facial procedure will best meet the patient's overall aesthetic goals.
Reviews
"Dr. Bidros is absolutely phenomenal! I was SO impressed with his professionalism and knowledge. The office was super organized, clean and efficiently run. Michelle, Mandy, Jackie and Connie are all rock stars.!!! They get things done and are so incredible at their jobs, not to mention classy and beautiful. I will recommend Dr. Bidros to everyone. So easy to talk to and understand. Thank you!!!"
- E.K. /
Google /
Feb 18, 2016
"Dr Bidros and his entire staff is wonderful, they made me feel so comfortable the very 1st time I meet them, he is the best plastic surgeon I have ever meet and would recommend him highly to anyone needing plastic surgery, his work is awesome."
- M.J. /
Google /
Aug 09, 2020
"Dr. Bidros and his staff are truly wonderful. After three bouts with cancer, he brought me through in the most beautiful way. Happier than I've been in many years, and I will recommend him every chance I get. He has a wonderful team with him, and they deserve every bit of my thankful respect. I am lucky to have a team of doctors I love, but their staff, not so much. Not so here. It is a joy every step of the beautiful way with his staff, his work, and his practice. I feel blessed my doctors put him at the top of my list. He is helping me feel pretty again!"
- M.S. /
Google /
Aug 07, 2020
"I like how detailed and explanatory Dr. Bidros is."
- T.S. /
Google /
Jun 14, 2023
"I am a 51 year old mother of 4. I have worked out consistently for 15plus years and could never get rid of the loose skin. Thanks to Dr. Bidros and his entire staff, I have the body I could only have dreamed of. They were such professionals and so friendly and helpful. I couldn't have asked for a better experience. I would recommend them to anyone. The office is beautiful and everyone is so knowledgeable. Wouldn't change a thing."
- C.W. /
Google /
Jun 07, 2023
Previous
Next
What Are the Benefits of A Neck Lift?
Individuals in Houston, TX who may be thinking about getting having a neck lift should consider these excellent benefits:
Smooths out skin that wrinkles and folds under the chin
The procedure is minimally invasive and provides a discrete amount of scarring
A relatively short recuperation phase that allows you to restart your standard routine fairly swiftly
Elevates self-assurance and self-confidence in your profile and entire look
Am I A Candidate For A Neck Lift?
Individuals considering neck lift treatment generally have visibly loose, hanging skin along the neckline. Hanging neck skin is usually caused by several factors, including major weight loss and aging. Whatever the reason may be, sagging neck skin produces an unflattering look, which can only be addressed with skin removal and tightening. If you are physically healthy and at a good weight but you feel frustrated by lines, wrinkles, and loose skin on the neck, a neck lift may be a recommended answer.
how is a neck lift performed?
During a neck lift procedure, which is performed under general anesthesia, an incision is generally made under the chin, and in some cases, behind or in frong of the lower section of the ear. The skin is pulled up and tightly sutured. In cases where extreme laxity is present, the appropriate amount of loose skin will first be trimmed away. If the patient has fatty areas that need to be removed with liposuction, Dr. Bidros will typically perofrm this first, before the skin tightening occurs. The underlying neck muslces are pulled tight and the overlying skin re-draped to achieve a slimmer, more tihter contour.
how long is recovery after a neck lift?
A neck lift typically takes between 1-2 hours to complete. After surgery, patients can expect some bruising and swelling, and they will feel tightness in the neck area as the skin asjusts to its new position. Once the swelling goes away, patietns can usually see their results immediately. It does take several months for optimal results to appear. The neck will slowly regain a normal look and feel, including a return of sensation. Patients love their profile after this surgery!
How much does a neck lift cost?
Costs for your neck surgery will be discussed during your consultation with Dr. Bidros. Once Dr. Bidros has created your surgical plan, he will be able to estimate costs for the anesthesia, facility, and miscellaneous fees. To make your neck lift easy to afford, MyBodyMD accepts several payment methods and we can tell you more about how to get low-interest medical financing.
What about nonsurgical options?
Neck lift surgery is the only way to remove excess skin, particularly if it hangs or droops. While there are a few nonsurgical skin tightening procedures that can produce some improvements, surgery offers the most significant improvements to smooth and redefine your neckline. A popular, new treatment called KYBELLA reduces fat in the upper neck, which give the appearance of a double chin, but it does not address loose skin.
Will I have visible scars?
Neck lift surgery does start with one incision under the chin and two more near the ears. However, these are made so they are very difficult for others to see. Dr. Bidros makes every effort during your surgery to minimize visible scarring. A team member will explain scar care instructions, which will help your incisions to heal properly so they are thin and flat.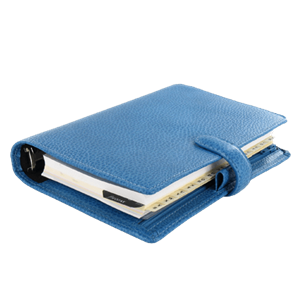 Plan Your Procedure
Average Cost

$7,900

-

$9,900
Contact Us
Excessive skin laxity can generally only be addressed with a surgical skin tightening procedure. While there are some nonsurgical treatments that have proven to help eliminate fat and help tighten the neck, these typically only work on mild laxity cases. Some patients will see visible issues with their neck, but the problem actually be related to a weak or recessed chin. Sometimes, a chin implant, or chin reshping using genioplsty, can help improve one's profile and create a more defined contour. Whether you need a neck lift, neck liposuction, or chin augmentation can be addressed during the initial consultation once an exam has been completed.