When the upper face ages, the eyebrows may begin to sag into a lower position, which creates a tired or sad appearance, deep horizontal creases across the forehead and frown lines, or furrows between the eyebrows and across the top of the nose. A forehead lift, also known as a brow lift or browplasty, can improve all of these problems. Board-certified plastic surgeon, Dr. Rafi Bidros, will assess your needs and advise you on the best options at his office in Houston. Results of a brow lift may be enhanced by adding nonsurgical treatments, like laser resurfacing or a chemical peel to further improve skin tone and surface appearance. A brow lift can also be included with a full facelift for greater improvements. If you have significant skin overhang in the upper eyelids or puffy bags beneath your eyes, Dr. Bidros may recommend adding eyelid surgery to your forehead lift.
Reviews
"Dr. Bidros is absolutely phenomenal! I was SO impressed with his professionalism and knowledge. The office was super organized, clean and efficiently run. Michelle, Mandy, Jackie and Connie are all rock stars.!!! They get things done and are so incredible at their jobs, not to mention classy and beautiful. I will recommend Dr. Bidros to everyone. So easy to talk to and understand. Thank you!!!"
- E.K. /
Google /
Feb 18, 2016
"Dr Bidros and his entire staff is wonderful, they made me feel so comfortable the very 1st time I meet them, he is the best plastic surgeon I have ever meet and would recommend him highly to anyone needing plastic surgery, his work is awesome."
- M.J. /
Google /
Aug 09, 2020
"Dr. Bidros and his staff are truly wonderful. After three bouts with cancer, he brought me through in the most beautiful way. Happier than I've been in many years, and I will recommend him every chance I get. He has a wonderful team with him, and they deserve every bit of my thankful respect. I am lucky to have a team of doctors I love, but their staff, not so much. Not so here. It is a joy every step of the beautiful way with his staff, his work, and his practice. I feel blessed my doctors put him at the top of my list. He is helping me feel pretty again!"
- M.S. /
Google /
Aug 07, 2020
"I like how detailed and explanatory Dr. Bidros is."
- T.S. /
Google /
Jun 14, 2023
"I am a 51 year old mother of 4. I have worked out consistently for 15plus years and could never get rid of the loose skin. Thanks to Dr. Bidros and his entire staff, I have the body I could only have dreamed of. They were such professionals and so friendly and helpful. I couldn't have asked for a better experience. I would recommend them to anyone. The office is beautiful and everyone is so knowledgeable. Wouldn't change a thing."
- C.W. /
Google /
Jun 07, 2023
Previous
Next
What Are the Benefits of a Forehead Lift?
For those looking to target the signs of aging in your brow area in addition to lifting loose skin, a personalized forehead lift in Houston, TX at MyBodyMD provides several great advantages to boost your appearance, like:
Reduces Crow's feet
Gets rid of the "tired and mad" look
Irons out lines, folds, and wrinkles
Minimizes upper eye sagging
Am I A Candidate For A Forehead Lift?
When you age, skin laxity diminishes and causes many areas of the face to sag. This is especially true in the upper face and commonly impacts women and men. When looking in a mirror, do you appear angry or tired, notice frown wrinkles in between your brows, or are bothered by a sagging brow? A surgical forehead (or brow) lift at MyBodyMD can be the ideal aesthetic procedure for you.
how is a forehead lift performed?
A forehead (or brow) lift can be performed using several different methods depending on your hairline, hair density, the severity of your sagging, and the shape of your brow. Dr. Bidros takes current styles into consideration, plus your preference to achieve your best shape. Dr. Bidros will modify his technique to avoid the "surprised look" that makes it obvious the patient has had plastic surgery. Asymmetry in brow position can also be improved with some of the techniques that Dr. Bidros utilizes.
how long is recovery after a forehead lift?
Dr. Bidros typically performs this operation under general anesthesia, but it may also be performed with the patient under intravenous sedation. Dr. Bidros will discuss all forehead lift technique options with you during the consultation and use the technique chosen by the patient during their surgery. Swelling should subside in 1-2 weeks and final results may appear within a couple of weeks. Incision lines will continue to refine and fade for up to 1 year.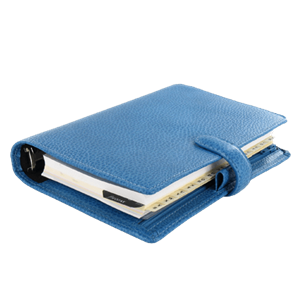 Plan Your Procedure
Average Cost

$2,900

-

$4,900
Contact Us
what kind of forehead lifts are there?
A coronal, or endoscopic, brow lift is typically for people who still have a youthful, low hairline but have drooping brow and heavy horizontal lines.
The lateral brow lift is an excellent option for asymmetrical brows and limited horizontal lines. Dr. Bidros has made national presentations of his subcutaneous temporal brow lift for the American Society of Plastic Surgeons.
A hair line brow lift is typically for people with a receding hairline. This procedure can also improve and lower the hairline.
An endotine, or transbleph, brow lift is good for people having an upper eyelid surgery or to improve the appearance of bald men.