Do you appear tired or have heavy bags under your eyes? As we age and gravity takes its toll, skin and fat around the eyes begin to sag, which may make you look older and tired. Dr. Rafi Bidros, a board-certified plastic surgeon in Houston, can make you look as young and attractive as you feel with eyelid surgery. A blepharoplasty, or eyelid lift surgery, improves the appearance of the upper eyelids, lower eyelids, or both, to give the eyes a rejuvenated appearance, which makes you look more rested and alert. Dr. Bidros uses advanced eye surgery techniques to achieve a refreshed look and avoid an unnatural appearance or hollow eyes.
Am I A Good Candidate For Eyelid Surgery?
Upper or lower eyelid surgery (or blepharoplasty) is a cosmetic surgery that is popular among both women and men. During your private consultation, treatment options will be discussed with Dr. Bidros based on your conditions that need to be corrected. In most cases, ideal candidates suffer from excess, drooping skin and folds on the upper eyelid or bulging skin below the bottom eyelid. These irregularities can cause vision impairment that can hinder everyday life. For a more awake appearance, eyelid surgery may be the right treatment for you. If you have excess, hanging skin on the upper eyelid, or bags under the eyes, eyelid surgery can correct this to give you a more youthful appearance.
What Are The Benefits Of Eyelid Surgery?
An eyelid surgery plan designed by Dr. Bidros offers a variety of excellent aesthetic and functional benefits, including:
Expanding the field of vision
Diminishing under-eye bags and dark circles
Reducing sagging and drooping skin
Increasing eye comfort
Enhancing the shape and contour of the eyes
Producing a more alert, awake look
Achieving a more youthful appearance
Reviews
"Dr. Bidros is absolutely phenomenal! I was SO impressed with his professionalism and knowledge. The office was super organized, clean and efficiently run. Michelle, Mandy, Jackie and Connie are all rock stars.!!! They get things done and are so incredible at their jobs, not to mention classy and beautiful. I will recommend Dr. Bidros to everyone. So easy to talk to and understand. Thank you!!!"
- E.K. /
Google /
Feb 18, 2016
"Dr Bidros and his entire staff is wonderful, they made me feel so comfortable the very 1st time I meet them, he is the best plastic surgeon I have ever meet and would recommend him highly to anyone needing plastic surgery, his work is awesome."
- M.J. /
Google /
Aug 09, 2020
"Dr. Bidros and his staff are truly wonderful. After three bouts with cancer, he brought me through in the most beautiful way. Happier than I've been in many years, and I will recommend him every chance I get. He has a wonderful team with him, and they deserve every bit of my thankful respect. I am lucky to have a team of doctors I love, but their staff, not so much. Not so here. It is a joy every step of the beautiful way with his staff, his work, and his practice. I feel blessed my doctors put him at the top of my list. He is helping me feel pretty again!"
- M.S. /
Google /
Aug 07, 2020
"I like how detailed and explanatory Dr. Bidros is."
- T.S. /
Google /
Jun 14, 2023
"I am a 51 year old mother of 4. I have worked out consistently for 15plus years and could never get rid of the loose skin. Thanks to Dr. Bidros and his entire staff, I have the body I could only have dreamed of. They were such professionals and so friendly and helpful. I couldn't have asked for a better experience. I would recommend them to anyone. The office is beautiful and everyone is so knowledgeable. Wouldn't change a thing."
- C.W. /
Google /
Jun 07, 2023
Previous
Next
how is eyelid surgery performed?
The incision lines for eyelid surgery are placed so that scars will be well concealed. For the upper eyelid, excess skin is removed and bulging fat is contoured. The lower eyelids are slightly more complex and different techniques are used depending on the individual. Dr. Bidros will take into consideration the amount of skin laxity, the amount of fat bulge, the strength of the lower lid, as well as the position of the bones and eye. Dr. Bidros may perform an additional supporting procedure for the lower eyelid to get the patient's best results.
how long is recovery after eyelid surgery?
During the procedure, patients may be under local, intravenous sedation, or general anesthesia depending on your preferences and Dr. Bidros' professional recommendation. After your procedure is completed, lubricating ointment and cold compresses may be applied. You will be taken into a recovery area where you will be closely monitored. Your vision may be blurry as a result of the ointment used to soothe and protect the eye during surgery, as well as from the swelling, but this is normal and temporary. Most patients are allowed to go home in the care of a responsible adult after a few hours. The results of eyelid surgery will appear gradually as swelling and bruising subsides, revealing an improved upper face that is more alert and rejuvenated.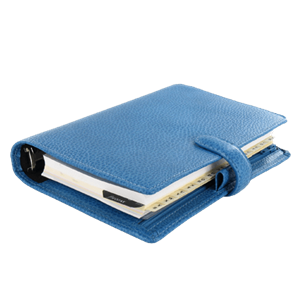 Plan Your Procedure
Average Cost

$3,900

-

$6,500
Contact Us
Eyelid surgery is often used to correct:
Loose and sagging skin that creates heavy folds in the upper eyelid.
Loose fatty deposits that appear as puffiness in the eyelids.
Bags under the eyes
Excess skin and fine wrinkles in the lower eyelids
The upper eyelid surgery is relatively straight forward. The lower eyelid surgery is considered one of the most challenging in plastic surgery. You should consider a surgeon, like Dr. Rafi Birdros, who is board-certified and experienced in eye surgeries.
Eyelid surgery is one of the most popular cosmetic surgeries and it can have a profound impact on your appearance. The eyes display your age most readily, so when the eyes are rejuvenated, the whole face appears younger and healthier. Eyelid surgery may also be combined with a brow lift, if desired, for more dramatic results.
Asian eyelid surgery, or double eyelid surgery for Asians, is another popular procedure. It's no longer considered by many as a "Westernizing" procedure. Current techniques "open up" the eyes and create a second fold, while maintaining the patient's ethnic identity.