What is Fat Transfer to the Breasts?
Loss of volume in the breasts is a common occurrence, particularly after weight loss or pregnancy. Breast implants are one option to address this, but not everyone is interested in or a candidate for implants. Fat transfer to the breasts – also called fat grafting – is becoming an increasingly popular alternative among women. This treatment takes a small amount of excess fat from one area of the body and administers it into another area that could use additional volume. Houston, TX plastic surgeon Dr. Rafi Bidros incorporates the most advanced liposuction and fat grafting methods available for performing surgery. MyBodyMD is proud to create natural-looking outcomes that last. Contact our trained team to schedule an initial consultation.
What Are The Benefits Of Fat Transfer To The Breasts?
Fat transfer to the breasts in Houston, TX at MyBodyMD provides several great benefits to enhance and rejuvenate your breasts, including:
Offers a more natural alternative to implants
The procedure is less invasive than implant surgery
Increases breast volume, size, and fullness
Removes unwanted fat from problem areas
Slims and tones the body
Improves breasts affected by childbirth, aging, and weight loss
Results look and feel more natural
Can be safer since it uses your own fat
Recovery time is shorter
Reviews
"Dr. Bidros is absolutely phenomenal! I was SO impressed with his professionalism and knowledge. The office was super organized, clean and efficiently run. Michelle, Mandy, Jackie and Connie are all rock stars.!!! They get things done and are so incredible at their jobs, not to mention classy and beautiful. I will recommend Dr. Bidros to everyone. So easy to talk to and understand. Thank you!!!"
- E.K. /
Google /
Feb 18, 2016
"Dr Bidros and his entire staff is wonderful, they made me feel so comfortable the very 1st time I meet them, he is the best plastic surgeon I have ever meet and would recommend him highly to anyone needing plastic surgery, his work is awesome."
- M.J. /
Google /
Aug 09, 2020
"Dr. Bidros and his staff are truly wonderful. After three bouts with cancer, he brought me through in the most beautiful way. Happier than I've been in many years, and I will recommend him every chance I get. He has a wonderful team with him, and they deserve every bit of my thankful respect. I am lucky to have a team of doctors I love, but their staff, not so much. Not so here. It is a joy every step of the beautiful way with his staff, his work, and his practice. I feel blessed my doctors put him at the top of my list. He is helping me feel pretty again!"
- M.S. /
Google /
Aug 07, 2020
"I like how detailed and explanatory Dr. Bidros is."
- T.S. /
Google /
Jun 14, 2023
"I am a 51 year old mother of 4. I have worked out consistently for 15plus years and could never get rid of the loose skin. Thanks to Dr. Bidros and his entire staff, I have the body I could only have dreamed of. They were such professionals and so friendly and helpful. I couldn't have asked for a better experience. I would recommend them to anyone. The office is beautiful and everyone is so knowledgeable. Wouldn't change a thing."
- C.W. /
Google /
Jun 07, 2023
Previous
Next
Who is a candidate for fat transfer to the breasts?
Small-breasted women who are dissatisfied with their breast size are excellent candidates for a fat transfer to the breasts. This procedure is also beneficial for individuals with loss of volume due to life events like weight loss or pregnancy. MyBodyMD will perform a thorough examination and consultation to help determine your candidacy. Please inform us of any medications you are taking, previous surgeries, and your desired results. Our goal is to provide the safest and most effective treatment possible.
How does fat transfer to the breasts work?
During a fat transfer, patients are placed under the appropriate kind of anesthesia. Liposuction is completed via a small, specialized cannula to delicately remove the fat, so it can be purified and harvested inside a centrifuge (which preps the highest quality fat for syringes). After preparing the injection site, the fat will be added to the breasts for transfer. The injection process is completed in layers until the desired outcome has been attained. Numerous injections will be necessary for optimal results.
What can I expect after my procedure?
Following your fat transfer, the incision is closed with sutures or surgical adhesives. All patients will be taken to a private recovery space and carefully monitored prior to being released. You will be instructed to continue wearing a recovery compression bra to assist with swelling. Several days after surgery, the swelling will start to decrease, and the breasts will begin to feel normal as they settle into their new position. The majority of patients can resume normal activities within the first week; however, physical exertion such as exercise should be avoided for approximately a couple of months. Fat transfer to the breasts produces gorgeous outcomes that feel and appear normal. This procedure in most cases can be a life changer for many women, allowing them the chance to feel more confident.
Fat Transfer to the Breasts FAQ
How much does a fat transfer to the breasts cost?
The cost of fat transfer to the breasts varies depending on a few factors. In fat transfers to the breasts, a larger volume of fat is needed than in similar procedures to add facial volume, so surgical liposuction is used, as well as a lengthier process for fat purification and grafting. During your consultation with Dr. Bidros, he'll discuss the amount of volume needed to achieve your needs and goals, along with pricing estimates and payment options for you to consider.
What if I don't have enough fat for a transfer to the breasts?
During your initial consultation with Dr. Bidros, he'll go over the amount of fat needed to meet your goals. You might not have enough excess fat for the transfer; however, this is usually only a concern for those with a meager body fat percentage or those who want a large volume of fat added to their bust. Fat may be removed from multiple areas or combined with donor fat. Dr. Bidros will explain your options during your consultation.
How long does fat transfer to the breasts take?
The length of time needed for your fat transfer will depend on the amount of fat being taken from your body, as well as the volume desired in the chest to attain your desired result. Dr. Bidros will be diligent with the fat transfer method we offer at MyBodyMD so that your results look as close to natural as possible. In all, it may take a couple of hours or longer.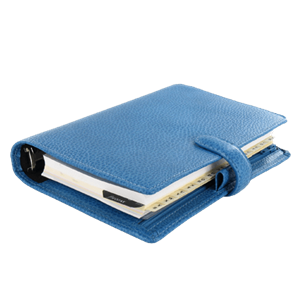 Plan Your Procedure
Average Cost

$3,000

-

$4,000
Contact Us
Achieve fuller breasts without implants
Do not let a small cup size keep you from looking and feeling your best. A fat transfer can provide breasts that are both larger and more shapely without the need for invasive implants. This cutting-edge procedure creates a stunning appearance with outcomes that both look and feel natural. Houston, TX plastic surgeon Dr. Rafi Bidros welcomes you to get in touch with our staff to schedule a fat transfer consultation at MyBodyMD.