What is Breast Reduction?
Abnormally large breasts can create social and functional setbacks for women. Furthermore, extremely large breasts can create self-image issues and embarrassment, as well as neck and back pain. Dr. Rafi Bidros is a double board-certified plastic surgeon in Houston, TX, who has helped countless women rebuild their confidence and feel more comfortable through breast reduction surgery. This surgery at MyBodyMD removes excess fat, tissue, and skin to redefine and reshape the breasts to a smaller, more balanced size. It also reduces the size of the nipples/areolas and moves them — so they are symmetrical with the new breast size. In most situations, a breast lift will also be performed to give the breasts a tighter and younger-looking appearance.
What are the benefits of breast reduction?
Large breasts can interfere with a woman's quality of life and cause physical problems such as neck and back pain, skin irritation, and difficulty finding clothing that fits. Breast reduction addresses all these problems at once by providing women with smaller, more shapely breasts that are proportionate to their bodies. Patients love working with MyBodyMD for the following benefits:
Experience: Dr. Bidros is a skilled and experienced breast reduction surgeon who has helped many women achieve their aesthetic goals.
Custom treatment: We understand that every patient is different, which is why we create surgical plans tailored specifically for their body types.
Improved quality of life: Patients often report an improved quality of life after breast reduction, thanks to the relief of physical symptoms and increased self-esteem.
Breast Reduction Reviews
"A milagros, miracle for you. I carried milagros on a 80 mile pilgrimage from Viterbo to Rome, Italy. I had this blessed by Pope Francis in St. Peters Square. You are the "key" to miracles for me and so many women. Thank you for what you have done for me and so many other women. Continue to make miracles. -Teresa"
- T. /
Office Visit /
Jun 11, 2019
"Dr. Bidros is the nicest and most competent medical professional that I have ever met. A nurse, who worked with plastic surgeons for 20 years, was amazed with the preciseness of the incisions and the overall outcome of my recent breast reduction.. I am so happy with the new-found mobility in my shoulder blades and my lightness of being. He grafted my body fat into my face and the result is a very youthful appearance. The recovery time was minimal. Would I do it again? YEEES"
- L.H. /
Google /
Mar 28, 2018
"The team was very friendly and helpful in guiding me through this process. I am 3 months post op and my breast reduction results have exceeded my expectations! Dr. Rafi is the best! Thank you!"
- N.T. /
Google /
Jun 26, 2020
"Dr Bidros and his staff are no better way described than just amazing . I had a breast augmentation after two kids. We agreed on a size to best fit my body TOGETHER! He is so good , very professional. I felt so comfortable I referred my best friend and we did them one day apart. You don't want to go anywhere else."
- R.M. /
Google /
Jul 06, 2021
"Where do I even begin! I had my breast augmentation done by Dr. Bidros and I could not be happier with the results. It has been almost 3 months and I am/feel like a whole new person. I walked in extremely scared and nervous, but dealing with Jackie and Mandy those feelings vanished. I got the same warm and welcoming care pre and post op surgery. I am so glad after months of research I chose MyBodyMD. I would choose them 100x over! Thank you all for your warm and welcoming customer service!"
- J.M. /
Google /
Dec 18, 2019
Previous
Next
Am I a Candidate for Breast Reduction?
If you have large, heavy breasts that create obstacles in your daily life, a surgical breast reduction may be what you need to attain the silhouette you want. This surgery is ideal for women who experience constant worry or find it difficult to lead a fulfilled and active life because of the size of their breasts. If you also have consistent skin inflammations or irritations (as well as neck pain), this surgery can greatly diminish these annoyances. It is crucial patients are at a stable weight and choose an experienced surgeon, like Dr. Bidros, who listens to their concerns and goals and has the aptitude to produce a normal and natural appearance.
How is Breast Reduction Performed?
Breast reduction surgery is an outpatient process and is conducted with the patient under general anesthesia. The duration of the surgery is dependent upon a variety of factors, including what incision method is used, the general surgical technique, and finally, how much reduction is required. The nipple and areola repositioning is also a factor. Typically, liposuction is used for tissue and fat reduction to reduce the size of the breasts. During the consultation, all of these factors are addressed with Dr. Bidros. The potential issue of scarring is also carefully examined and talked through as it is likely to occur. However, modern methods have led to a noticeable reduction in the visibility of scarring. Based on the intricacy of the size and overall reduction, either an inverted-T or a vertical incision will be used. Breast fat and tissue will be removed, and the remaining skin and tissue will be pulled and lifted.
What is the Recovery Process After Breast Reduction?
Once surgery has been completed, our patients will be monitored closely in our comfortable recovery area and then sent home to heal. A draining tube is usually placed near the surgical site to assist with bleeding and swelling. A medical sports bra will be provided for several days that will boost blood flow to the breasts during the initial healing period. In a month or so, the breasts will position themselves and settle, and the post-surgery effects will dissipate. The vast selection of our patients at MyBodyMD remark they feel less weighed down and more self-assured. After breast reduction surgery, you can enjoy the clothes you desire and feel confident with your new appearance. Remember, it is important to maintain a healthy weight — so the outcomes are not affected in a negative way.
Is Breast Reduction Covered by Insurance?
The breast reduction procedure may be covered by your insurance, depending on your insurance policy and plan. Our Insurance Specialists are available to answer any questions you have and verify your breast reduction coverage with your insurance provider. For patients who want to combine liposuction with their breast reduction, your insurance company will typically only cover the medically necessary portion of the surgery, which is the breast reduction. They consider liposuction to be a cosmetic procedure and will not assist with the fees associated with liposuction. However, combining the two procedures will allow you to have one anesthesia and a shorter total recovery.
Will Breast Reduction Lift My Breasts?
Dr. Bidros will reduce your breast size by removing breast fat and tissue during a breast reduction, but he will also remove excess breast skin, resulting in a lifted breast. Your areolas will also be reduced to match your new breast size.
Can I Breastfeed After Breast Reduction?
Your ability to breastfeed may be affected by the breast reduction; however, the majority of women who have the reduction can still breastfeed. Dr. Bidros maintains a significant amount of breast tissue during a breast reduction, which increases your chances of successfully breastfeeding.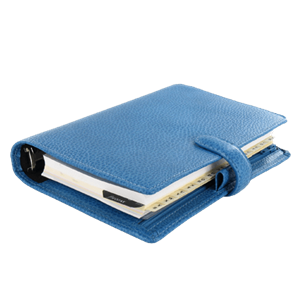 Plan Your Procedure
Average Cost

$10,900

-

$14,900
Contact Us
Reduce Your Bust and Improve Your Quality of Life
Dr. Bidros has helped many women regain their body, mind, and spirit for a fuller life via a cosmetic breast reduction. During a consultation at MyBodyMD, Dr. Bidros will discuss all options to attain your desired outcome and create a custom treatment plan to fit your goals. There is no need to continue living with the discomfort or lack of confidence that can accompany large breasts. We invite you to call our practice in Houston, TX to learn more about life-changing breast reduction surgery.