No matter how strict your diet is and how much you exercise, you may never be able to eliminate some pockets of fat from your body. These stubborn, fatty areas are typically the result of genetics, age, pregnancy, or childbirth. These may be in any area of the body but are typically found in the stomach, hips, butt, thighs, upper arms, back, neck, calves, and ankles. Liposuction can help patients who are at or near a healthy, stable weight but still need help with small areas of fat. Additionally, liposuction is one of the most popular cosmetic procedures for men to achieve a more masculine body shape. Men typically get liposuction in the chest to eliminate "man boobs", the stomach to remove "love handles", and a "beer belly." Dr. Rafi Bidros is a plastic surgeon at MyBodyMD in Houston, TX, offering face and body liposuction to slim and reshape specific contours of the body for an improved appearance and greater confidence.
What are the Benefits of Liposuction?
Even small fat pockets make it difficult to achieve the slimmer and more toned appearance that you want. People who turn to body contouring through liposuction enjoy a number of benefits, including:
A more proportionate body shape: Liposuction restores balance to your figure by removing unwanted pockets of fat.
Improved confidence: It's not uncommon for people to feel embarrassed about their appearance, especially when they carry extra weight in problem areas. Liposuction can restore your self-esteem.
Clothes fit and look better: It's difficult to find clothes that fit well and look good on you. Liposuction can help you finally find clothing that fits and flatters your figure.
Boosted motivation: Once you've achieved your desired body shape, you'll likely be motivated to maintain your results through continued diet and exercise.
Am I A Candidate For Liposuction?
Fat removal surgery is a great procedure for both women and men who are at an ideal weight but have stubborn pockets of fat that have been hard to lose with even the most healthy lifestyle. Men and women interested in liposuction should have skin that is taut because liposuction does not address loose skin. It's also important to realize that liposuction is not a treatment for weight loss. Females having liposuction should be past pregnancies as this could compromise the outcome. During your consult for surgery, Dr. Bidros will set realistic expectations.
Liposuction Reviews
"40 Year Old, 3 C-sections- Liposuction Only - Houston, TX - Dr Bidros is the best plastic surgeon and was the perfect match for me. He was so easy to talk to, his bedside manor was great! Of course we care about bedside manner, but we all know honestly that our number one goal is good results. I am only four days post label section and I already can tell the results will be excellent. I am wearing a compression garment 24 seven. I'm taking ibuprofen 600 mg three times a day. And I'm also taking Arnica three times a day. The swelling was significant from day one but it gets better significantly each day. For any breakthrough pain I'm using one Percocet tablet. I'm not over doing it I'm trying to take it easy. I am so glad I took the full 10 days of work."
- M. /
RealSelf /
Mar 29, 2016
"Liposuction and Fat Transfer (Bbl) - Houston, TX - He is such an awesome Doctor ! I'm so glad I came in for a consultation. I would not hesitate to get any other procedures with him."
- M. /
RealSelf /
Sep 11, 2016
"46 Y/o - 3 Teenagers- Breast Reduction/Liposuction and Fat Grafting to Buttocks - Dr Bidros has been super professional and patient. So far Im very happy I chose him, after years of researching a BR doctor. He answered all my questions and made sure I understood what to expect.I still need to go for the first follow up with him. I will post more about him after that."
- A. /
RealSelf /
Nov 01, 2017
"Dear Dr. Bidros, My surgery was one year ago & I could not be happier with the outcome. I almost cancelled the surgery because it was after all "elective" and I was nervous. I am so glad that I didn't and only wish I had done it sooner. It has changed my life for the better. I have since lost about 25 lbs and I have so much more confidence in myself. Everyone at work has noticed my new confidence and dress style. Before, I had to wear a jacket or vest with everything to "hide" what I hated so much, but that is not the case anymore. I have even signed up on a few dating websites. I can't thank you enough. I am forever grateful and so happy I hear about you the radio station KRBE. -Grateful Patient"
- BB /
Office Visit /
Nov 22, 2017
"I had a tummy tuck, liposuction and breast augmentation/reduction almost one year ago and I have been so pleased with my results. I highly recommend Dr. Bidros to anyone I know wanting plastic surgery. His staff is amazing and Dr. Bidros is very personable and listens to his patients. I will also be using him for other procedures in the future."
- D.W. /
Google /
Apr 09, 2021
Previous
Next
How is Liposuction Performed?
The procedure utilizes a suction cannula that is inserted below the skin in order to remove excess fat cells while leaving the skin and muscle undisturbed. Dr. Bidros will make small incisions near the areas being treated in places where the scar can be easily concealed or hidden. Depending on the amount of fat being removed and the number of areas being treated, he may split the liposuction into two or more procedures to give the patient an easier recovery. Liposuction may be performed alone, but it is often paired with a body contouring surgery, such as a thigh lift or tummy tuck to remove the excess skin for the patient's best results.
How long is recovery After Liposuction?
Liposuction is performed as an outpatient surgery in an accredited facility with the patient under general anesthesia. For the comfort and safety of his patients, Dr. Bidros prefers using a "tumescent solution" to complete the liposuction. The length of the surgery will depend on the number of areas being treated, but patients are typically able to leave after they have been given instructions and put in a compression garment to recover at home. Patients will have swelling and bruising in the treated areas for 4 – 6 weeks, but they should start to see their results after this. Patients are expected to follow all post-operative care instructions carefully and return for checkup appointments with Dr. Bidros.
Can I Combine Fat Transfer with Liposuction?
Some patients may consider having the fat removed during liposuction and placed into the fine lines of their face. This is called fat transfer — also known as fat grafting — and a great option for facial rejuvenation. Dr. Bidros can transfer the purified fat that is removed during liposuction to any area of the body. The most common transfer sites are to the face, buttocks, and breasts.
Are the Results from Liposuction Permanent?
While the fat cells that are removed from the body cannot be regenerated, the remaining fat cells can still get bigger if a lot of weight is gained after the surgery. Dr. Bidros suggests that patients be at or near a healthy, stable weight before their liposuction and committed to a healthy diet and exercise after their procedure to maintain their results.
What is Advanced Liposuction?
Some plastic surgeons offer laser or ultrasound liposuction that claims to melt the fat before it is removed, but Dr. Bidros prefers traditional, gimmick-free liposuction surgery. Dr. Bidros has studied other types of liposuction, but he believes that it is not more effective, it may add more time to the surgery, and it will increase the risk of complications and irregular results.
Can Liposuction Reduce Cellulite?
Fat cells are at a deeper level of the body than cellulite. Due to this, liposuction does not affect the appearance of cellulite. If you are concerned about cellulite, talk to Dr. Bidros about other treatment options.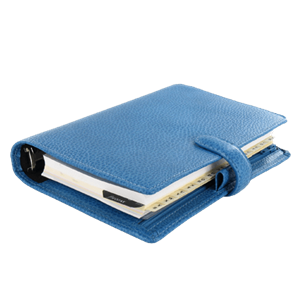 Plan Your Procedure
Average Cost

$4,900

-

$7,900
Contact Us
Liposuction at MyBodyMD offers both women and men the opportunity to have unwanted fat diminished almost instantly. Without liposuction, it can be frustrating to gain the slimming outcomes you desire. We offer various options for liposuction treatment based on your individual desired outcome. We invite you to get in touch with our office in Houston, TX, and schedule your consultation.