What is lip augmentation?
Lip augmentation using injectable fillers or fat transfer to the lips creates plumper lips and reduces fine wrinkles around the mouth. Board-certified plastic surgeon, Dr. Rafi Bidros, offers many options to help you achieve more youthful lips at his Houston office. For temporary results, patients can have injectable fillers like Restylane or Juvéderm. These allow the patient to determine if they like the lip augmentation and the amount of filler needed before trying a longer lasting procedure, like fat transfer to the lips. After lip augmentation, you can have fuller lips and eliminate problems like a thin or long upper lip.
What are the benefits of lip augmentation?
Lip augmentation in Houston, TX at MyBodyMD may provide you the voluptuous, seductive lips you have dreamed of with long-lasting outcomes and benefits, such as:
Enhanced volume and fullness of the lips
Restored volume that is lost due to age
Natural-looking results, not "duck lips"
Customized treatment options
Amplified look of slender lips
Alignment of sloping lips
Am I A Candidate For Lip Augmentation?
Nonsurgical or surgical lip enhancement can give you fuller lips and a shapelier mouth. Depending on your needs and goals, you can choose lip augmentation surgery for lasting results or injectable dermal fillers to avoid recovery time. It may be good to start with dermal fillers to understand how varying volume amounts appear and then get lip augmentation surgery. Ideal candidates for lower and/or upper lip augmentation at MyBodyMD:
Have always had thin lips or have age-related volume loss in the lips
Have asymmetrical or uneven lips
Want to balance the entire face
Have overall good health
Reviews
"Dr. Bidros is absolutely phenomenal! I was SO impressed with his professionalism and knowledge. The office was super organized, clean and efficiently run. Michelle, Mandy, Jackie and Connie are all rock stars.!!! They get things done and are so incredible at their jobs, not to mention classy and beautiful. I will recommend Dr. Bidros to everyone. So easy to talk to and understand. Thank you!!!"
- E.K. /
Google /
Feb 18, 2016
"Dr Bidros and his entire staff is wonderful, they made me feel so comfortable the very 1st time I meet them, he is the best plastic surgeon I have ever meet and would recommend him highly to anyone needing plastic surgery, his work is awesome."
- M.J. /
Google /
Aug 09, 2020
"Dr. Bidros and his staff are truly wonderful. After three bouts with cancer, he brought me through in the most beautiful way. Happier than I've been in many years, and I will recommend him every chance I get. He has a wonderful team with him, and they deserve every bit of my thankful respect. I am lucky to have a team of doctors I love, but their staff, not so much. Not so here. It is a joy every step of the beautiful way with his staff, his work, and his practice. I feel blessed my doctors put him at the top of my list. He is helping me feel pretty again!"
- M.S. /
Google /
Aug 07, 2020
"I like how detailed and explanatory Dr. Bidros is."
- T.S. /
Google /
Jun 14, 2023
"I am a 51 year old mother of 4. I have worked out consistently for 15plus years and could never get rid of the loose skin. Thanks to Dr. Bidros and his entire staff, I have the body I could only have dreamed of. They were such professionals and so friendly and helpful. I couldn't have asked for a better experience. I would recommend them to anyone. The office is beautiful and everyone is so knowledgeable. Wouldn't change a thing."
- C.W. /
Google /
Jun 07, 2023
Previous
Next
how is lip augmentation performed?
Lips may be injected with collagen, hyaluronic acid (Restylane or Juvéderm) or with fat transferred from another site. Patients may only need an upper lip lift – as the face ages, the upper lip can lengthen. Along with loss of fat in the lip, the red part of the lip appears thinner. An incision at the base of the nose can help shorten the upper lip skin and even out the red part of the lip. Combined with fillers or fat, the lip can be fully rejuvenated.
how long is recovery after lip augmentation?
If you are getting a fat transfer to the lips, you will be put under general anesthesia for the liposuction. For lip augmentation, you may receive a local anesthetic or numbing cream. After lip augmentation, most patients can return to normal activities depending on the procedure and materials used. Recovery from liposuction will vary based on the amount of fat removed and the location of the donor fat.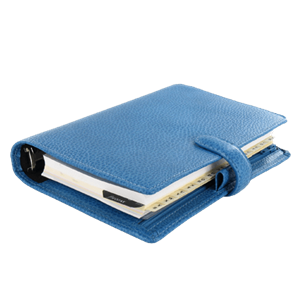 Plan Your Procedure
Average Cost

$1,800

-

$2,500
Contact Us
Temporary procedures like collagen or HA can be appealing to patients who want to experiment with a fuller lip look but not necessarily commit to it. Collagen injections have a short-lived effect, whereas fat injections provide longer-lasting results but are sometimes unpredictable as to the degree of improvement. Dr. Bidros will discuss the available options, depending on your needs.
Some people consider lip augmentation procedures because they were born with thin or uneven lips. Other patients may find that their lips become thinner with age. In either case, lip augmentation can improve the appearance of the lips and face.
If you are unsure about getting long-lasting lip augmentation through fat transfer, it can be a good idea to try lip fillers first. This can help you understand Dr. Bidros' method and decide how much volume you want in which areas of the lips. Once you have decided what you want using temporary fillers, you will be more confident getting lip augmentation through fat transfer.