Plastic surgeon Dr. Rafi Bidros offers a broad range of facial surgical treatments in Houston, TX. One of the most popular procedures at MyBodyMD is a facelift. This surgery concentrates on precise areas of the face to tighten saggy skin and fine lines to produce a younger-looking, softer appearance. A facelift can focus on the areas around the eyes, the cheeks, and mid-face, the bottom portion, including the jowls, mouth, and neck for an all-over youthful look. The type of facelift used depends on your goals, skin condition, degree of skin laxity, lifestyle, age, and other factors. Some individuals want a full facelift while some may only need a mid-facelift. Dr. Rafi Bidros is a skilled surgeon who understands the complexity and delicate anatomy of facelift surgery. The goal is to produce a natural appearance that's soft and beautiful.
What are the Benefits of a Facelift?
A personalized facelift surgery performed at MyBodyMD in Houston, TX is an excellent cosmetic choice for men and women who have fine lines and wrinkles and are wanting to amplify the appearance of their skin. Cosmetic and practical benefits of this procedure carried out by Dr. Bidros involve:
Minimizing various age signs
Adjusting overall facial details
Tightening baggy jowls and double chins
Addressing loose, sagging skin
Great for improving moderate to severe furrows and creases
Lessening the look of Crow's feet and wrinkles near your eyes and lips
Replacing lost fullness to the cheeks and below the eyes
Minimal scarring that can be conveniently hidden
Recommended for men and women alike
Effects are lasting
Is a Facelift right for me?
If you feel bothered by the signs of aging in your face, a facelift may be right for you. A facelift improves visible signs of aging in the face and neck, such as:
Deep creases below the lower eyelids
Deep creases along the nose extending to the corner of the mouth
Fat that has become displaced
Looseness in the lower face that has created jowls
Loose skin and excess fatty deposits under the chin and jaw creating a "double chin"
Dr. Bidros can combine other procedures, such as a brow lift, to treat a sagging or deeply furrowed brow and eyelid to rejuvenate aging eyes.
Facelift Surgical Technique
No matter the issue you wish to treat, patients have a number of facelifts to consider. Some facelifts treat the upper area of the face while others focus on the lower two-thirds. Additionally, some procedures are slightly more invasive and intricate than others. It is also common for some patients to have a brow lift, forehead lift, fillers, and BOTOX® to complement and enhance their final results. Some of the more well-known facelift techniques include:
Full Facelift
A common surgery for older adults, the full or "traditional" facelift generally places an incision close to the hairline, extending down to the temples, and stopping near the base of the ears. We carefully tighten the underlying facial tissues and muscles to create a lifted look, which reduces saggy skin and droopy features. This facelift works best for patients who have visible signs of advanced aging. With this type of lift, we can combine several facial rejuvenation methods, including eyelid surgery or neck lift surgery.
Mid-Facelift
Using a similar method to the mini lift, the cheek lift (known as a mid-facelift) addresses the droopy features close to the cheekbones and the upper jaw. The mid-facelift works well for those who hope to attain improvement in the middle to lower region of the face, which also includes the jowls.
Lower Facelift
A lower facelift addresses the chin area, neck, and sometimes the jowls. In some cases, we can combine nonsurgical methods for chin reduction to attain a younger-looking neck.
Mini Facelift
When undergoing a mini facelift, Dr. Bidros makes a thin, small incision around the ears to lift the skin, which enhances the mouth, jawline, and jowls. This technique creates subtle improvements that look beautiful and natural.
What to expect with a facelift
After surgery, we will monitor you until you can be safely released to go home with a responsible adult. Before your surgery, Dr. Bidros or a member of his staff will schedule your follow-up visits and go over suggestions to help you heal properly. It's normal to have bruising, swelling, possible drainage, slight to moderate soreness, and discomfort, which you can reduce with pain medication. You should feel and physically look better after 2 – 4 weeks. You can expect a more glowing look with fewer lines and sagging. Overall, your face will appear slightly lifted and rejuvenated.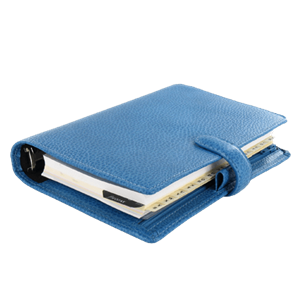 Plan Your Procedure
Average Cost

$14,900

-

$17,000
Contact Us
How can I reduce the signs of aging with a facelift?
A facelift will not change your fundamental appearance and cannot stop the aging process, but it can make you appear 5 – 15 years younger. If you want significant and beautiful results, we highly recommend a surgical facelift. While they provide excellent improvements, nonsurgical rejuvenation treatments cannot achieve the same results. Still, they may help delay the need for a facelift, and we can also use them to complement the results of facelift surgery.
Will I have scarring after a facelift?
Once healed, the incision lines from a facelift are typically well concealed within the hairline and in the natural contours of the face and ear. Dr. Bidros is very careful when making incisions, keeping them thin, straight, and as small as possible. Every patient will be given scar care instructions that will help the incision heal faster and fade as much as possible.
Can I combine a facelift with another procedure?
A variety of other procedures can further enhance the outcome of a facelift. They include:
Soft tissue augmentation to recontour the facial structure
Resurfacing techniques (a peel or dermabrasion) to improve the texture of facial skin
Wrinkle reduction by injection of fillers or fat
Schedule a Facelift Consultation
Cosmetic facial surgery can turn back the hands of time for your face and provide a rejuvenated look. Thankfully, patients have many options for surgery, depending on their individual goals. This procedure is designed to make you younger-looking but still natural. For more information, we welcome you to get in touch with MyBodyMD in Houston, TX to set up your private consultation with Dr. Rafi Bidros.