Brazilian Butt Lift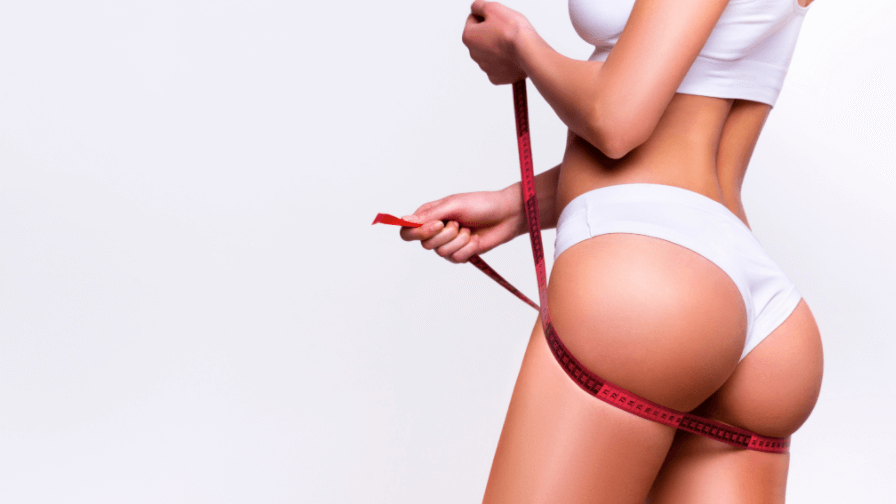 The Brazilian Butt Lift was first popularized on the beaches of Brazil and has since gained a lot of popularity in the United States. Buttock augmentation surgery, also known as a Brazilian Butt Lift, increases buttock volume by removing fat from another part of the body and transferring it into the buttocks. At MyBodyMD Plastic Surgery this is a common practice and our board-certified surgeon Dr. Rafi Bidros helps Houston area patients achieve the shape and fullness they desire. Butt augmentation with fat transfer helps patients fill out their clothes, appear more proportionate and create a young, curvy appearance. 
Dr. Rafi Bidros first performs liposuction, which removes excess fat from the body. During your consultation, it will be determined which areas are the best for fat collection as each patient is different. However, the most common areas are the stomach, hips, back, and thighs. The harvested fat cells are then purified, prepared, and injected in layers into the buttock region. Fat is added until the patient's desired volume is reached. The harvested fat is injected in layers to ensure buttocks have a smooth and even appearance. It is important to note that the body naturally reabsorbs fat during the recovery stage, therefore slightly more fat is added than the patients need to compensate for this occurrence. 
All surgeries performed at MyBodyMD Plastic Surgery are in an accredited surgical facility. The BBL is carried out under general anesthesia to ensure patients are comfortable during the surgery. Compression garments are common additions that may be used to improve healing. To expedite the healing process patients must avoid sitting on hard surfaces for at least the first 10 days. Following that period a soft pillow is recommended to help prevent pressure for a minimum of 8 weeks. Most patients return to work in 7-10 days and regular exercising in 4-6 weeks, however, each patient is different. It is important to remember that all procedures require healing to occur to see the true end results. As the swelling and bruising subside the long-lasting fuller, curvier behind will become more apparent. 
The goal of MyBodyMD Plastic Surgery is to inform and educate patients on all their options. Dr. Bidros and his team provide high-caliber surgical procedures that are ready to assist and help you feel more confident and comfortable with your appearance. To find out more information on the BBL visit our website or contact us directly and book your consultation.