How to choose between a Full and a Mini Tuck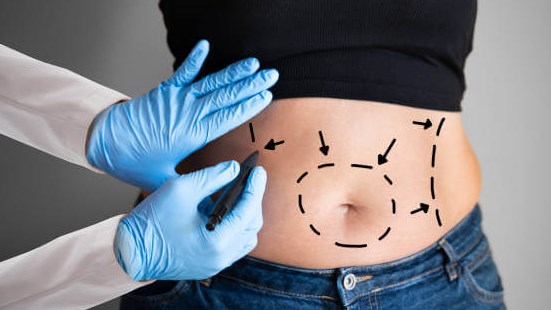 What is the difference between a Full Tummy Tuck and a Mini?
A Tummy Tuck is a popular procedure that is usually used when you tend to gain rapid weight and loss when pregnancy causes the skin to stretch or simply just genetics. Many women, as well as men, choose to undergo this procedure to achieve a flat, washboard tummy. A Tummy Tuck removes excess fat and skin from the abdominal area, and for many patients, tightens and restores the stomach muscles to their former shape and positioning. The benefits of a Tummy Tuck include a smoother, firmer midsection with an improved overall contour of your abdominal area. 
 One of the variations available for this procedure is the ability to choose between a full tummy tuck and the mini tummy tuck. Each procedure is performed differently and entails different results, many patients are unsure of which procedure would work best for their bodies. Your body is different from many others. Your contours or curves are not like all others. This is the reason that the decision is highly dependent on the type of body and fat deposits the individual has.
Full Tummy Tuck Procedure Details: 
One of the most noticeable differences between a full and a mini tummy tuck is the length of the incision. An incision on a full tummy tuck typically runs all the way from hip to hip. Another differentiating factor between the two can be the possible correction level. A Full Tummy Tuck pulls the skin firmly and repairs the abdominal muscles from the ribs down to the pubic area. Patients who have skin or muscle looseness throughout the upper part of the abdomen will see better results with traditional tummy tuck surgery in almost all cases. In a Full Tummy Tuck, the existing belly button is removed and relocated. Sometimes, this can result in scarring around the belly button that is not seen with a mini tummy tuck. 
Mini Tummy Tuck Details:
Unlike a full tummy tuck, the incision for a mini tummy tuck procedure is usually shorter in length, The placement on the abdomen is typically the same. However to allow for the patient to wear a bikini without the incision showing. A mini tuck is also a less extensive procedure than a full tummy tuck, meaning results may not necessarily be as drastic. Unlike a full tummy tuck, a mini tummy tuck tightens only the skin and muscle of the lower belly. Corrections begin just below the existing belly button. For any appearance concerns above the belly button, the mini tuck simply isn't a comprehensive enough procedure. However, patients whose skin and muscle laxity are limited to just the lower abdomen may be better suited for a mini tuck, especially if their upper abdominal muscles are already in good shape.
In conclusion, whichever procedure you decide to go with can result in the flat tummy you've been wanting. It is imperative that the procedure is based on your unique anatomy. Patients with more extensive skin sagging would require a full tummy tuck. The mini tummy tuck has a slightly slower recovery time and quicker return to exercise and daily activities. There are pain relief options for both procedures to guarantee the most comfortable recovery experience possible.
Dr. Bidros is a board-certified plastic and reconstructive surgeon who specializes in many procedures one of them being Tummy Tuck. His training is concentrated on cosmetic surgery, breast reconstruction, and post-bariatric body contouring. Dr. Bidros is dedicated to ensuring that he is one of the most highly requested plastic surgeons in Houston, TX.
In order to achieve the desired results as suggested by Dr. Rafi Bidros our cosmetic plastic surgeon at MyBodyMD Plastic Surgery in Houston, Texas. For more details please visit our website and schedule your consultation today!