Breast Lift – Incision Placement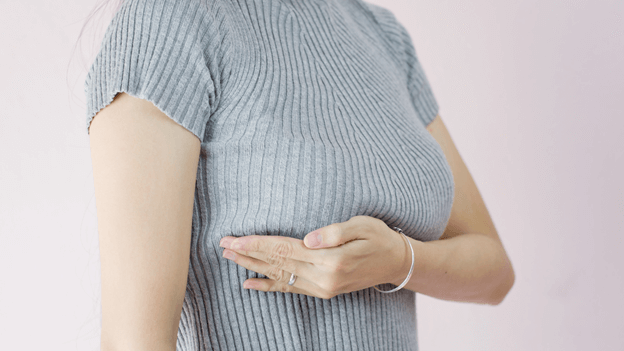 What is a breast lift? Mastopexy, also known as a breast lift, is a procedure that allows to reposition and firm the breasts by removing excess skin and tightening the surrounding tissue. It is suitable for women that are experiencing breast ptosis and wish for a perkier bust. Breast ptosis (sagging) is a common occurrence due to various reasons such as age, pregnancy, breastfeeding, weight loss, etc. At MyBodyMD Plastic Surgery our goal is to help you feel your best. Our board-certified plastic surgeon, Dr. Rafi Bidros will create a personalized plan that addresses all your presenting concerns with your breasts. 
Mastopexy can be achieved through a variety of techniques and incision patterns. During your consultation Dr. Rafi Bidros will determine what technique is best based on: 
Breast size and shape 
Areola size and positioning 
The degree of breast ptosis 
Skin quality and elasticity 
Amount of extra skin
There are 3 common incision patterns: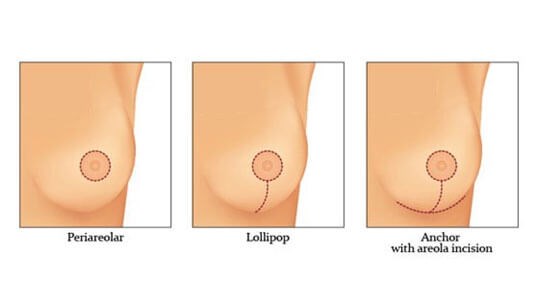 There are 3 common incision patterns:
Periorealor - this incision goes around the perimeter of the areola.
Lollipop - this incision goes around the perimeter of the areola along with one incision and vertically down from the bottom of the areola to the breast crease
Anchor with areola incision - this incision goes around the perimeter of the areola  vertically down to the breast crease and horizontally along the breast crease
Once the incision is made, Dr. Bidros will lift and reshape the underlying breast tissue to create a more firm and youthful breast contour. The nipple and areola are then repositioned to achieve a natural look. If needed, enlarged areolas can also be reduced. Sutures are placed deep within the breast tissue to support the newly shaped breast. Sutures, skin adhesives and/or surgical tape may be used to close the skin. Incision lines are permanent, but will fade overtime. The pattern of the incision is carefully chosen in order to prevent widening of the scar and further scarring. 
Breast lifts can also be combined with other plastic surgeries, such as a breast augmentation, breast lift, tummy tuck, and more. For example, combining a breast lift with implants is very common and is part of our Mommy Makeover package. It is common for breasts to lose elasticity during breastfeeding. It is a personal preference, but we recommend opting for a breast lift or a Mommy Makeover after having children. If you do wish to have a breast lift before, it is important to consider that you may require a secondary lift and your ability to breast-feed may be affected due to the incision. 
At MyBodyMD Plastic Surgery we are determined to deliver attentive and personalized service. For more information on breast lift surgery visit our website. If you would like to learn more, contact us  to book a consultation today!