Everything You Need to Know About Tummy Tucks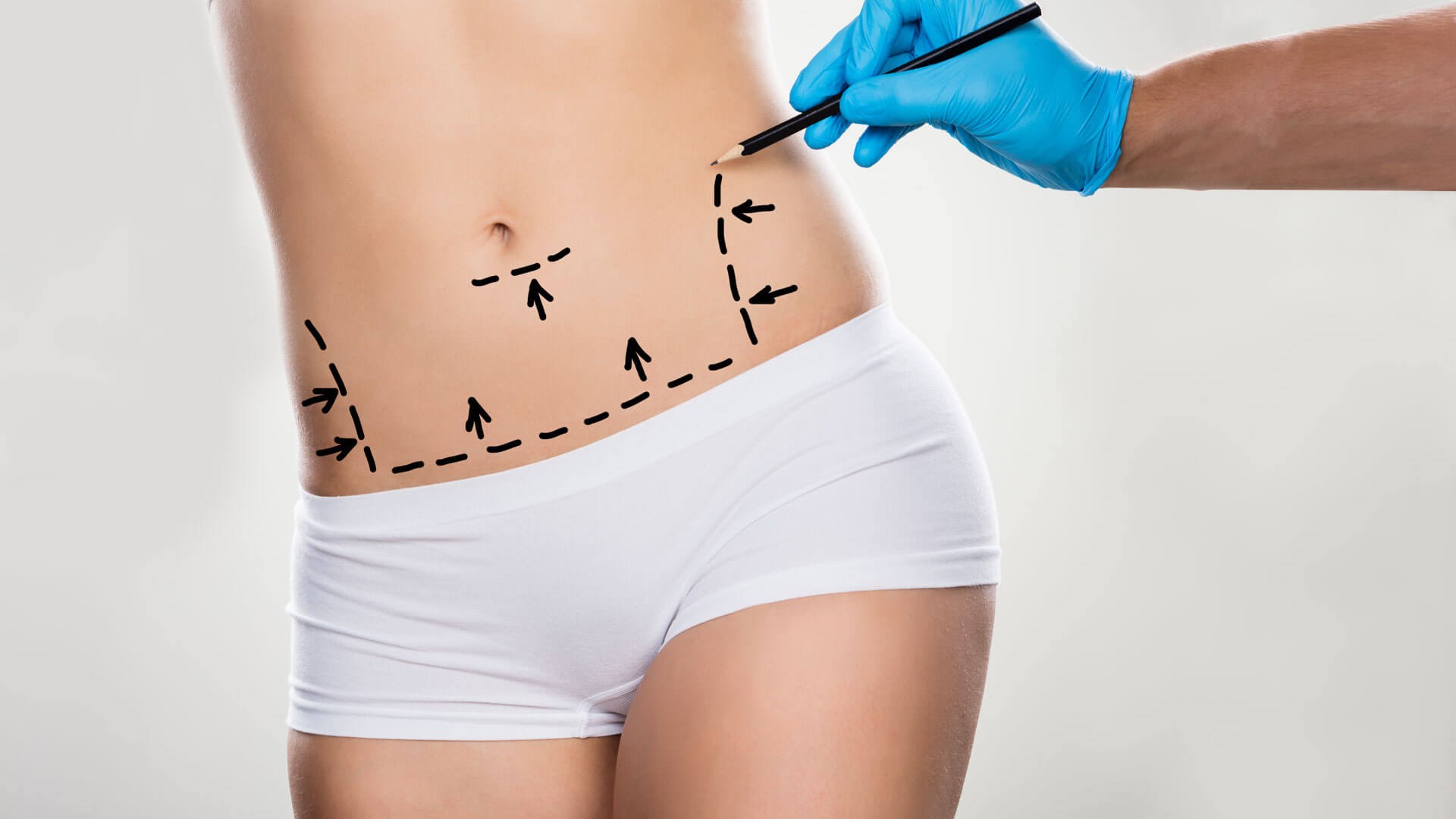 What is a Tummy Tuck?
A tummy tuck - medical ly known as an abdominoplasty - is a type of plastic surgery wherein excess fat and skin are removed from the body. Abdominal muscles are tightened and the skin that remains is "flattened out" to create a toned, svelte tummy area that has the patient feeling more confident and attractive.
Why Get a Tummy Tuck?
Most people know from experience that the tummy area is one of the most stubborn areas of the body when it comes to, well, getting it to look how we want it to! No matter how much effort individuals put in through diet or exercise, they may find they just can't achieve the flattened, toned shape they're looking for.
Enter the tummy tuck, a procedure whose goal is exactly that: smoothing out the abdominal area to make it more lean and refined. This plastic surgery technique has been around for decades and Houston-based plastic surgeon Dr. Rafi Bidros is highly adept in providing effective results, enabling both women and men get a new lease on life, time and again.
Who Gets Tummy Tucks?
Tummy tucks are for anyone who isn't happy with the way their body looks. However, some types of patients are especially common when it comes to abdominoplasties. 
For example, Dr. Bidros often performs tummy tucks on people who have recently lost a great deal of weight as a form of after-weight loss surgery: they have excess skin and fat they want to get rid of once and for all, and the procedure accomplishes this. Other common recipients include women who have been pregnant and feel their body just can't get back to how it was before delivery. 
By the way - this seeming inability to restore their pre-pregnancy body is often due to a condition known as diastasis recti. What happens here is that abdominal muscles stretch outwards as connective tissue becomes more flexible during the pregnancy. Normally the connective tissue is meant to gradually retract after the baby has been delivered but, for women with diastasis recti, this isn't the case and they're left with a protruding belly. 
A tummy tuck can correct this problem so that a woman's body is returned to its former shape.
For individuals who have lost a significant amount of weight and women who have gone through pregnancy, stretch marks (also known as striae) may be a troubling issue. The stretch marks may be removed through a tummy tuck if they are on the excised skin, typically below the belly button.
Tummy tucks are also frequently received by women who have undergone C-sections as well as people who have lost abdominal firmness as they age.
Finally, tummy tucks are sometimes performed in conjunction with hernia surgery. Since tummy tucks help to strengthen the abdominal wall, they can help prevent future occurrences of hernia.
How is a Tummy Tuck Performed?
The core of the tummy tuck procedure is the incision made by Dr. Bidros - this generally runs from hip-to-hip, below the belly button but above the pubic hairline.
Abdominal muscles are tightened using sutures, which helps give the flat appearance a tummy tuck aims to achieve. Think of the surgeon as a sculptor, "chiseling away" at excess skin and fat. Removing these stubborn deposits is the next step. 
Finally, Dr. Bidros will reposition the remaining skin in order to complete that toned, refined look.
Overall, the procedure will take about two to three hours. After that, you'll be taken out from under anesthesia to begin your recovery.
What to Know if You're Considering a Tummy Tuck
If you're considering a tummy tuck, it's important that you get close to your goal weight before undergoing the procedure. This is important because losing or gaining significant amounts of weight after the procedure may adversely affect the results. A tummy tuck is essentially a "refinement" of your abdominal area and should be thought of as an adjunct to a successful weight loss program - the "icing at the cake," as it were.
Additionally, since an incision must be made as part of the procedure, a tummy tuck will leave a permanent scar which will improve over time. Dr. Bidros will place the incision in a spot where it can be easily concealed by clothing (the "bikini line").
A tummy tuck is not the same as liposuction or a panniculectomy, although they may be performed with a tummy tuck. Liposuction involves the removal of fat deposits only, whereas panniculectomy is about removing hanging skin. Panniculectomy in particular makes a good adjunct to a tummy tuck as it can help you get that perfect shape you desire.
You should also know that it takes time to recover from the procedure - we'll look more at this below.
Recovery
Recovery is just as important as the actual tummy tuck procedure - in fact, it's more important.
You may notice some swelling or pain in the first few days after the procedure, although it typically doesn't take too long to start to dissipate. You'll likely be prescribed pain medication to help you through your recovery.
Additionally, drainage tubes will be utilized to ensure that excess fluid does not build up between the skin and muscles - Dr. Bidros will instruct you on how to maintain these, and typically they can be removed after 1-2 weeks.
You will also have to wear an abdominal binder (or compression garment) which will help the area affected by the tummy tuck receive better circulation and simply help you feel more comfortable.
You do need to set aside time for your recovery and should certainly take some time off from work. If you have a spouse or partner, they should help out with things around the home - for example, you should completely avoid heavy lifting during the recovery phase. You won't want to do anything that could put too much weight on the incision line.
In general, recovery will take a few weeks, so make sure you are prepared for this before your tummy tuck.
Pricing
At MyBodyMD Plastic Surgery in Houston, tummy tucks cost between $8,900 and $11,000, depending on a few factors such as how much skin or fat needs to be excised. Typically, tummy tucks are not covered by insurance as they are considered cosmetic procedures - on the other hand, if they involve a medical issue such as hernia repair, insurance providers will cover that procedure. You can find out more about our financing options here.
Tummy Tucks at MyBodyMD, Houston
If you decide to undergo a tummy tuck, it's important to work with the best plastic surgeon in Houston and have the procedure performed in a state-of-the-art facility.
MyBodyMD Plastic Surgery is all about providing the optimal patient experience, doing all we can to streamline the plastic surgery process. Dr. Bidros - who holds the distinction of being certified by both the American Board of Plastic Surgery and the American Board of Surgery - will help you determine whether or not you are a candidate for a tummy tuck and, if you choose to get one, expertly perform the procedure and make sure you know all you need to know to make your recovery as smooth as possible. Over the years he has worked with many satisfied clients, people who feel they've reclaimed not only their bodies but their lives, too.
If you're ready to finally get the physique you've always wanted, or reclaim the body you used to have, a tummy tuck at MyBodyMD Plastic Surgery may be a good option for you. To find out more, feel free to contact us today by phone at 832-410-8821 or by filling out the form located on our contact page.