Lip360 - Are You A Candidate?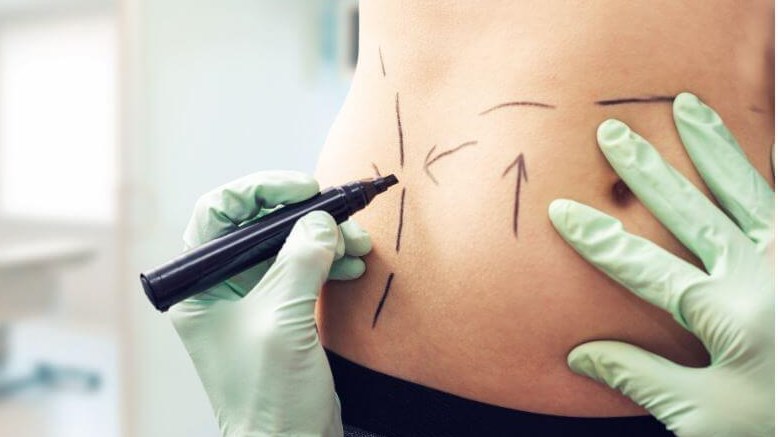 Lipo360 is a leading cosmetic procedure that eliminates excess fat cells and helps patients achieve the figure they desire. At MyBodyMD Plastic Surgery, led by expert Dr. Rafi Bidros, we understand that no matter how strict your diet is or how hard you work out at the gym, stubborn fat can still remain. These stubborn, fatty areas are often due to the results of genetics, age, pregnancy, or childbirth. Common problem areas are the stomach, hips, butt, thighs, upper arms, back, neck, calves, and ankles. Dr. Rafi Bidros offers both face and body liposuction to reshape specific contours of the body. This procedure can even help patients that are at or near their goal weight, but still need help with small obstinate areas of fat. Lipo360 is also not restricted to gender. Men can achieve a more masculine body contour and some common problem areas are the chest and stomach. 
The procedure is performed using a suction cannula which is inserted below the skin. This allows leaving the skin and muscle undisturbed while removing excess fat cells. Small incisions are made in the problem area. All incisions are placed carefully where the scar can easily be hidden or concealed. Each patient is unique and Dr. Bidros will determine how many procedures are required to achieve your desired result. 
Lipo360 can be performed as a stand-alone procedure, but at MyBodyMD Plastic Surgery we also offer paired procedures.  For example, a tummy tuck or thigh lift are great options that will help remove excess skin and achieve the best possible results. It is also important to be realistic about your final results. Dr. Bidros always recommends patients to be at or near their achievable healthy weight before the liposuction and to maintain a healthy diet and exercise plan after. 
At MyBodyMD Plastic Surgery our goal is to educate patients for them to make the most informed decisions. Each patient is unique and will be provided a one-on-one consultation with Dr. Bidros. To find out more about your options visit our My Body MD and book your consultation.