Liposuction - Choosing the right surgery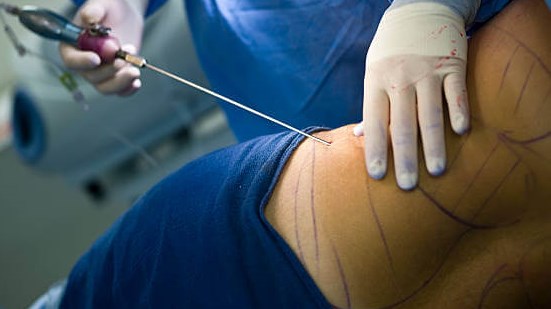 What is Liposuction?
 Liposuction is a surgical procedure that uses a suction technique to remove stubborn and excess fat from specific areas of the body, such as the abdomen, hips, thighs, buttocks, arms, or neck. This procedure also shapes (contours) these areas of the body. Liposuction is not typically considered an overall weight-loss method or weight-loss alternative. There are several other names for liposuction which are commonly known as lipoplasty and body contouring.
 Are you a Candidate for Liposuction? 
Dr. Rafi Bidros knows how difficult it can be for certain patients to be able to maintain a strict diet or even a well-balanced workout routine in their day-to-day life. The combination of the two can sometimes be difficult for some to be able to maintain and achieve. Sometimes these stubborn, fatty areas are typically a result of genetics, age, pregnancy, or childbirth. Liposuction is a very well-known and popular cosmetic procedure that can easily help you achieve your desired body type. This surgery is also known to help men that find it hard to eliminate "man boobs" in the stomach to remove " love handles" and lower belly fat. Dr. Rafi Bidros ensures that this cosmetic procedure is both me and women-friendly. 
Good candidates for liposuction procedures are Houston, TX area women and men who maintain a healthy weight and desire a tighter, more sculpted look. Liposuction has a high success and satisfaction rate especially when it's done by Dr. Rafi Bidros. Our Dr. ensures that Liposuction effectively removes areas with stubborn fat. The procedure also delivers lasting results. 
How to prepare?
 Before the procedure, discuss with your surgeon what to expect from the surgery. Your surgeon will review your medical history, and ask about any medical conditions you may have and any medications, supplements, or herbs you may be taking. In the cosmetic liposuction procedure, Dr. Rafi Bidros may mark circles and lines on the areas of your body to be treated. Photos also may be taken before and after images so that they can be compared. 
Recovery After Liposuction
The length of the surgery will depend on the number of areas being treated, but patients are typically able to leave after they have been given instructions and put in a compression garment to recover at home. Patients will have swelling and bruising in the treated areas for 4 – 6 weeks, but they should start to see their results after this. Patients are expected to follow all post-operative care instructions carefully and return for checkup appointments with Dr. Bidros.
To achieve the desired results as suggested by Dr. Rafi Bidros our plastic surgeon at MyBodyMD Plastic Surgery in Houston, Texas. For more details please visit our website and schedule your consultation today!