Tummy Tuck & Liposuction - FAQ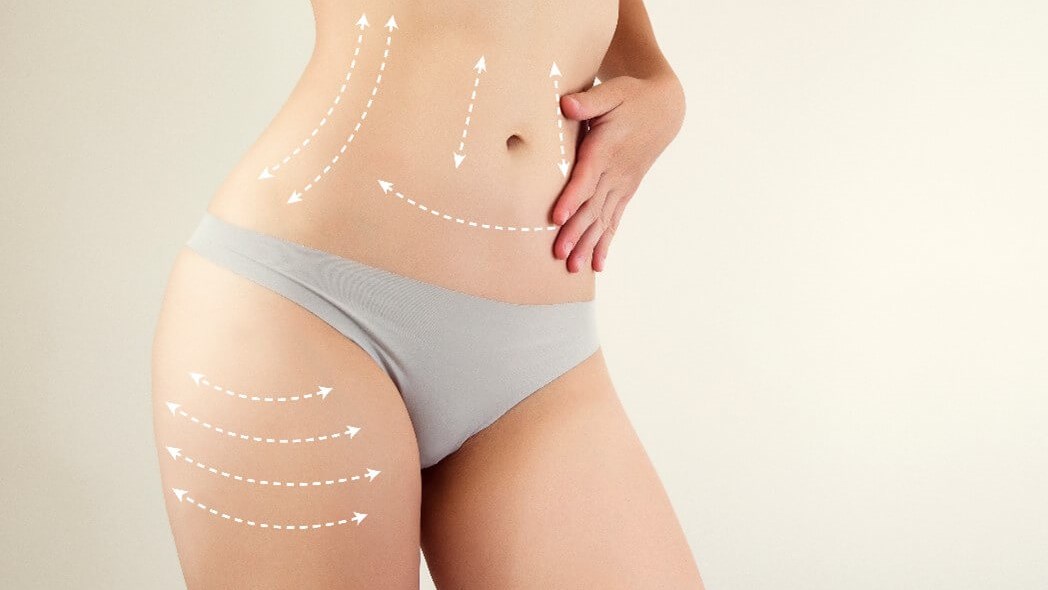 Standards of beauty are ever-changing, but the depiction of an ideal male and female modern body includes flat, toned abs. This is not always achievable through natural means. Even with a healthy diet and exercise, the ideal is hard to achieve. It is not uncommon to have stubborn pockets of fat in the stomach or loose, sagging skin that prevents the ideal body shape. A tummy tuck, also known as an abdominoplasty, removes excess fat and skin from the torso and tightens the muscles for a flat, firm stomach. MyBodyMD Plastic Surgery carefully caters to each patient. A tummy tuck may involve a full tummy tuck, a mini-tummy tuck (for the lower stomach pooch), an extended tummy tuck, a lower body lift, or a full-body lift. 
It is a common surgery as part of an after-weight loss plan in order to remove excess skin and fat as a finishing touch. Mommy makeovers also include a tummy tuck allowing to remove stretch marks and correct the after-effect of pregnancy and childbirth. Another common surgery that helps with these stubborn, fatty areas is liposuction. Dr. Rafi Bidros offers face and body liposuction (lipoplasty) to slim and reshape specific contours of the body for an improved appearance and greater confidence.
We have listed the most commonly asked questions about tummy tucks here as the goal for MyBodyMD Plastic Surgery is to inform and educate our patients to help them make an informed decision. 
What happens if I need a Tummy Tuck, but only do Liposuction?
Liposuction removes most of the fat found under the skin and above the abdominal muscle. Tummy tuck includes the removal of fat and excess skin while tightening loose abdominal muscles. If only liposuction is done, there is a chance that excess skin will remain, which will not achieve the desired end result. 
Can I do fat grafting to my buttocks during a Tummy Tuck & Liposuction?
Yes, the fat that is harvested during a Tummy Tuck & Liposuction may also be used to perform a supplemental body fat transfer to the buttocks. 
How should I schedule a Tummy Tuck into my daily life? 
Plan at least 4-6 weeks ahead of any major trip or event when scheduling your Tummy Tuck.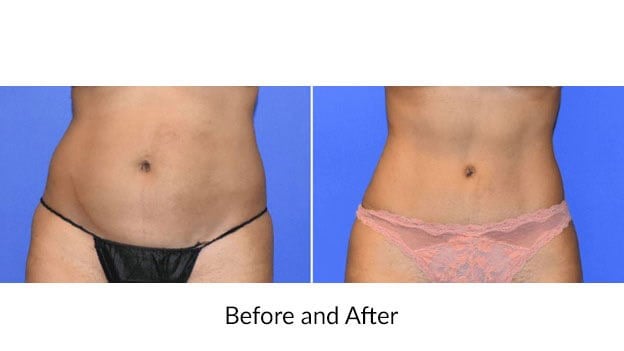 What is the healing process?
A dressing will be applied to your incisions, and you will be wrapped in a compression garment to limit swelling and to support your abdomen as it heals. A small drain tube is usually temporarily placed under the skin to drain any excess fluid that may collect. You will have oral pain medication and preventative antibiotics to take along with specific instructions on how to care for the incision and early mobility restrictions. Within a week of surgery, you should be able to stand fully upright.
What is the cost?
On average, a tummy tuck or liposuction procedure ranges from $8,900 - $11,000.
To find out more, visit our website or book your consultation. Each patient is different, which is why it is best to speak with Dr. Rafi Bidros who will cater to all your needs and end goals.