Types of Breast Reconstruction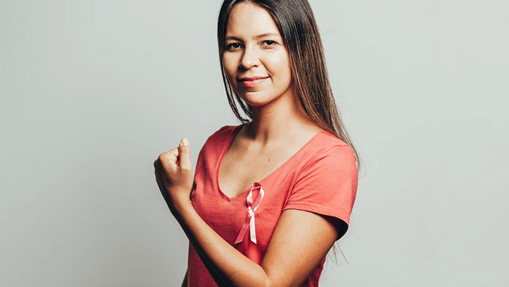 Breast cancer treatments have progressed significantly, and the survival rate is higher with each year. Plastic surgeons continue to develop new and advanced Breast Reconstruction techniques in order to help patients restore their breast/body image. This procedure is more popular than ever, but almost 70% of women eligible for the surgery are not informed of all their options. At MyBodyMD Plastic Surgery you will be attended to by some of the most highly skilled and dedicated healthcare providers in the world. MyBodyMD Plastic Surgery's Dr. Rafi Bidros is considered by many as one of the top Breast Reconstruction surgeons in Houston and has trained with several of reconstruction surgery pioneers.
 The first decision a patient must make is what type of Breast Reconstruction they will undergo, which can be decided during a consultation with Dr. Bidros. Breast Reconstruction generally falls into two categories - implant or autologous. 
Hybrid Breast Reconstruction
A Breast Reconstruction procedure that combines natural living fat with supplemental breast implants. This combination allows Dr. Bidros to recreate a soft, natural breast that will be boosted by the implant. The procedure is often used when a flap procedure cannot be performed if the donor site tissue is too thin. This is also a great option for patients who choose a larger breast size than their fatty tissue donor can provide.
DIEP Breast Reconstruction
The DIEP Breast Reconstruction is split into types - abdominal free flap, LD flap, GAP flap, and inner thigh free flap. Depending on the patients' and their needs Dr. Bidros will consult on which DIEP flap option is best. The most common is the 'tummy tuck' which involves the use of tissue from other areas of the lower abdomen while giving the patient a tummy tuck. 
Expander/Implant Reconstruction
Breast Reconstruction surgery is done in stages and during a staged approach, a temporary tissue expander is placed first to create a soft pocket. Eventually, this soft pocket will contain the permanent silicone or saline implant. During the expander placement, Dr. Bidros may use an acellular dermal matrix (soft connective tissue graft) to assist with reconstruction. Once the expansion is complete the expander will be switched to the permanent implant during an outpatient procedure. 
The final stage of the Breast Reconstruction process is nipple reconstruction. Creating the nipple-areola is a surgical component that involves the formation of a nipple mound. If you are diagnosed with breast cancer, your treatment plan should include a full team of medical professionals to provide optimum care. This team should include:
Primary Care Physician/Gynecologist
General Surgeon/Breast Surgeon
Plastic Surgeon
Oncologist
Radiologist/Radiation Oncologist
Breast Care Navigator
If all of these specialists are not involved in your care, find out why. Plastic surgeons are trained specifically in reconstructing tissue and are a vital part of the breast reconstruction team. To find out more about your options you can visit with Dr. Rafi Bidros at MyBodyMD Plastic Surgery. Book your consultation today.